EXTERIOR
INTERIOR
LIGHTS
PERFORMANCE
SUSPENSION
BRAKES
DRIVETRAIN
AUDIO
WHEELS
GARAGE
Vision Autodynamics Wind Splitter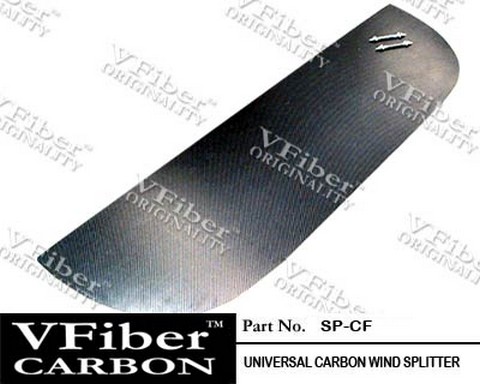 Vision Autodynamics Wind Splitter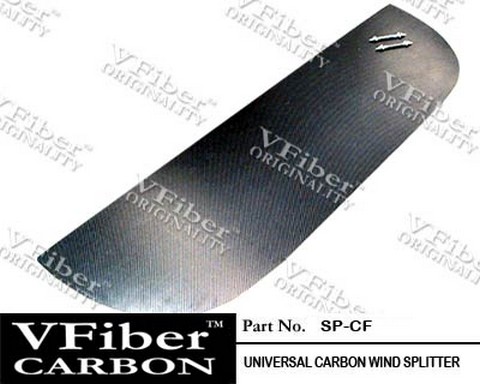 Video Description:


Vision Autodynamics featured on Andy's Auto Sport TV!
Fits On:

Description:
This universal carbon splitter includes a pair of stabilizing rods. Fully functional, made with Grade A Premium Carbon Fiber Material. Creates front-end wind downforce and stability.
Vision Autodynamics is famous for their Vfiber line of styling products. They have a number of video demos that document their products' flexibility, including one where they twist a Vfiber bumper 180 degrees without any impact on the integrity of the bumper. The composition of their trademark Vfiber products is a result of years of engineering, and Vfiber parts can be counted on for integrity.
Q: How do you install a wind splitter?
A: They are normally adhered to your factory front bumper using rods, which are normally sold separately on our site.

Q: Are wind splitters made specifically to fit my car?
A: Not all of them. Many we sell are universal, and some are car specific. Check the 'fits on' listing right next to the product as shown on our website to see if it is universal or car specific. Either way, it can still have the same impact.

Q: What is a wind splitter? Why buy one?
A: According to APR Performance, "A Wind Splitter is a product you add to the bottom of your front bumper that is designed to decrease front end lift and exert downforce. By creating a high pressure area on top of the wind splitter, high pressure air flow is restricted to flow underneath a car. With low pressure below the car, the effect of lift is reduced and a driver can gain from the extra traction and control. These days, there are some really great-looking splitters available. Some are made of carbon, some are made to be painted to match your vehicle color. So these days you get your downforce in style!

Q: Do splitters include the bumper?
A: No, products listed as splitters do not include the bumper, although some of the bumpers we offer do have splitters built into them.