EXTERIOR
INTERIOR
LIGHTS
PERFORMANCE
SUSPENSION
BRAKES
DRIVETRAIN
AUDIO
WHEELS
GARAGE
TurboXS™ Stealthback Exhaust System (v2) With High Flow Catalytic Converter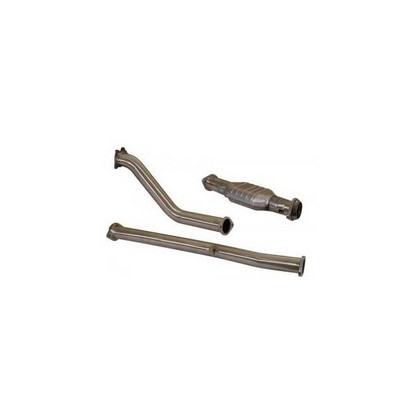 TurboXS™ Stealthback Exhaust System (v2) With High Flow Catalytic Converter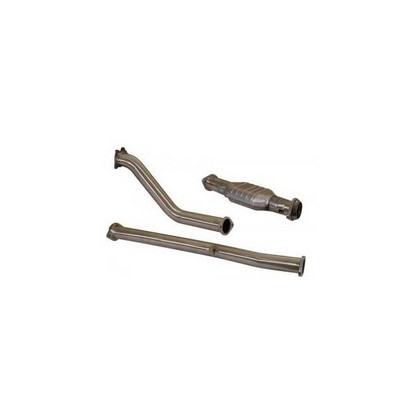 Fits On:

2002-2005 Subaru WRX, 2004-2007 Subaru WRX STI, 2004-2008 Subaru Forester XT, 2006-2007 Subaru WRX
Description:
TurboXS™ Stealthback Exhaust System (v2) With High Flow Catalytic Converter And Fits with OEM Muffler
Turbo XS is a well-known manufacturer of turbochargers and the related equipment for a variety of vehicles, namely sport compacts. Based out of Gaithersburg, Maryland, TurboXS has been known to make quality performance parts for the budget-conscious, turbocharged car-owner.

If there is a company that someone aspiring to add a little more performance to their car should check out, it is TurboXS. Their user-friendly products and emphasis on simplicity keep the buyer from feeling overwhelmed or confused; instead, they get a product that does exactly what it claims to do!
Q: How do you install an exhaust system?
A: Exhaust systems are installed using the supplied hardware, which includes gaskets and high grade bolts. This is truly a bolt-on procedure and most exhaust systems are an exact fit with no modifications needed. For this reason, getting a performance exhaust system is normally considered one of the easiest ways to gain noticeable horsepower for your car.

Q: What does an ehaust system do? Why buy an exhaust system?
A: A performance exhaust system is used to increase horsepower for your car by allowing exhaust gases to pass through your exhaust system with less backpressure and less resistance. Larger-diameter piping is normally used, depending on the application, in order to gain more horsepower and torque levels throughout the power band. A performance exhaust system can be the most cost-effective modification you can do to get more horsepower out of your car, not to mention that it will give your car a deeper more aggressive sound. And depending on the brand, performance exhaust systems normally include gorgeous new mufflers that add a great appearance to your car.

Q: Does a cat-back exhaust come with a catalytic converter?
A: No, "cat-back" actually means from the rear of the catalytic converter back, so it will include everything after the converter, but not the converter itself.

Q: What exactly does "cat-back" mean when people say "cat-back exhaust"?
A: Many performance exhaust systems are also referred to as cat-back exhausts. Cat-back means that the exhaust piping starts from your catalytic converter and runs back all the way to the exhaust tip(s).