Tomioka Rubber Terminal Protector Boots (1-2 Gauge)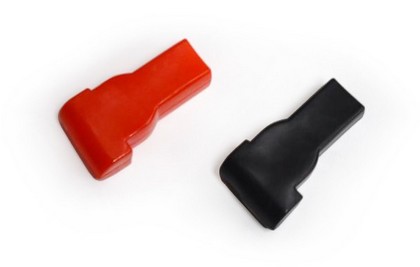 Tomioka Rubber Terminal Protector Boots (1-2 Gauge)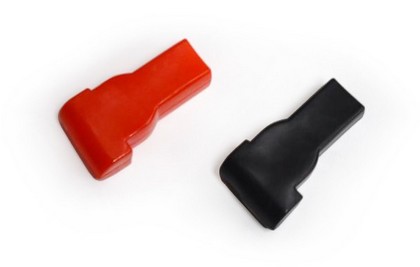 Fits On:

All Cars (Universal), All Jeeps (Universal), All Muscle Cars (Universal), All SUVs (Universal), All Trucks (Universal), All Va... See more

Description:
This is a straight boot type which keeps terminal protected from inadvertent and accidental contact. The colors enable easy identification of polarity.
Tomioka is a relatively-new company with lots of ambition to make a great name for themselves in the tuner-market. Specializing in bolt-on performance, the performance products from Tomioka come in a variety of sizes and applications and are sure to give their customers headache-free, easy horsepower for a very reasonable price!

This Delaware company started making lift ramps in 2006 which were a huge success. With ever-growing success, Tomioka aims to please their customers and assure peace-of-mind with limited warranties and minimal installation costs. Their dedication to improving their business manifests itself in the way they tirelessly work with tuners to improve their products and they way they aim to solve any customer service issue quickly and effectively!
Q: What is a battery? Why buy one? How do I choose which one is best for my vehicle?
A: Batteries are the electronic power source for your vehicle. When you go to start your engine it is your battery that supplies the juice, and when your battery begins to fail it can cause a host of running issues from dimming lights to misfires to the entire vehicle shutting down. If you have noticed your car starting slower than normal it is time to have your battery checked and most likely replaced with a brand new unit. A new battery will restore lost performance and keep your vehicle starting like a champ for many years to come.

There are numerous battery options to choose from. Many people simply replace their battery with a unit similar to what was in there. While this might work for your average commuter car there are other choices that you may want to closely consider. For those who are after the ultimate in performance for their track machine, lightweight racing batteries may be just the thing. A normal car battery weighs a lot, but these racing batteries are super lightweight to keep your ride light and limber which will help drop your lap times. The main down side of racing batteries is that they are not capable of putting out the high amperage of larger units so they are not well suited for use in vehicles that run a lot of electronic accessories. If you are not worried about weight but do run electronic accessories such as winches, driving lights or high powered stereos then you are going to want a high-powered aftermarket battery that is capable holding up to high-amperage draw. Many of these heavy duty batteries feature a sealed design that also adds to their durability and makes them maintenance free. If you do decide that you want a simple replacement battery we recommend that you check the Cold Cranking Amps (CCA) rating and Cranking Amps rating and find a replacement that has ratings equal to or higher than what you are replacing.


Not able to find what you are looking for?

Optima Batteries Group 34/78 Red Top Dual Post 8004-003
12V 15000mAh Multi-Function Car Jump Starter Battery Charger Power Bank Booster
50800mAh 12V Jump Starter Car Emergency Charger Battery Booster Power Bank+Gift
CTEK MXS 5.0 battery charger 12V 5A MXS5.0 conservation unit red fashion button!
Battery Minder 1500