EXTERIOR
INTERIOR
LIGHTS
PERFORMANCE
SUSPENSION
BRAKES
DRIVETRAIN
AUDIO
WHEELS
GARAGE
Stillen Front Strut Brace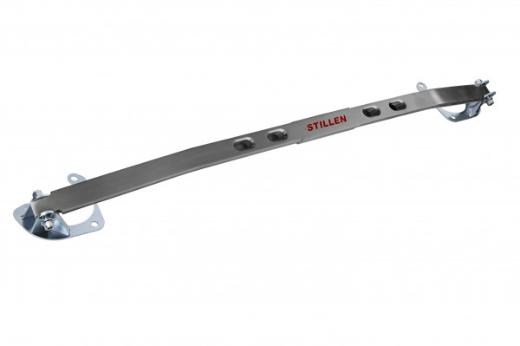 Stillen Front Strut Brace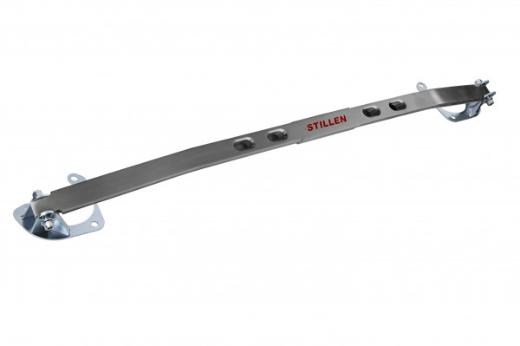 Video Description:


Keeping all four tires on the ground is important for safety, and in this video we show you how to tell when your shocks or struts are no longer doing their jobs. Highlights include:

*At 0:14, we show you the quick and easy way to tell if your shocks or struts are blown.

*At 0:35, we show you other indications of worn-out shocks and struts.

Video Description:


In this video, we explain the fundamental differences between shocks and struts by showing you how each of them work.

*At 0:18, we explain what shocks and struts actually do.

*At 0:28, we give you an overview of strut style suspensions.

*At 0:58, we explain the placement and function of shocks compared to struts.

Video Description:


Strut Bars Overview on Andy's Auto Sport TV
Fits On:

03-06 G35 Sedan, 03-07 G35 Coupe
Description:
- STB Will Not Clear Stock Intake Tube
- STB Will Clear Z-Tube (or other aftermarket intakes)
- STB Will Clear 3/16" Plenum Spacers
- STB Will NOT Clear 1/2" Plenum Spacers
- Engine Cover Needs To Be Removed
If ever there was a company known for its illustrious history in motorsports of all types, it's Stillen. Owners Steve Millen and David Schollum have had more than four decades of racing experience, from Formula and GT to stadium off-road racing, and have built Stillen to be a worldwide leader in aftermarket performance parts and accessories for cars, trucks, and SUVs. From mild to wild, Stillen makes products that will have your ride standing apart from, and ahead of, the pack.
Video Description:


Keeping all four tires on the ground is important for safety, and in this video we show you how to tell when your shocks or struts are no longer doing their jobs. Highlights include:

*At 0:14, we show you the quick and easy way to tell if your shocks or struts are blown.

*At 0:35, we show you other indications of worn-out shocks and struts.

Video Description:


In this video, we explain the fundamental differences between shocks and struts by showing you how each of them work.

*At 0:18, we explain what shocks and struts actually do.

*At 0:28, we give you an overview of strut style suspensions.

*At 0:58, we explain the placement and function of shocks compared to struts.

Video Description:


Strut Bars Overview on Andy's Auto Sport TV
Q: What is a strut bar? Why buy a strut bar?
A: Strut bars (also referred to as strut braces or strut tower braces) are used to reduce the amount of flex in the factory strut towers. Under hard cornering loads, the strut assembly is pulled laterally at the strut top. A strut bar ties together the strut towers and, braces them against flex and movement. So in other words, if you want to be able to accelerate through some turns instead of being forced to brake, a strut bar can help you do that since strut bars help reduce body roll during turns.

Q: Are strut bars available for the front and rear of each vehicle?
A: Strut bars are offered for the front and rear tower braces on vehicles, since your car has struts inside each tire. Buying front and rear strut tower bars will dramatically improve your suspension.

Q: How do you install a strut bar?
A: Strut bars take mere minutes to install with normal hand tools. First remove your factory strut tower bolts and brace, and then simply re-install them with the new strut bar.