Steeda Autosports Hardware Kit For Rear Sway Bar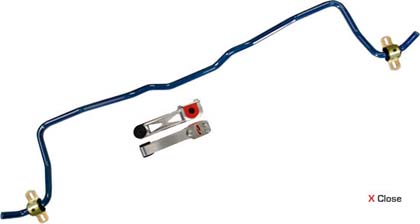 $78.00
For each

Position : Rear
Steeda Autosports Hardware Kit For Rear Sway Bar

$78.00
For each

Position : Rear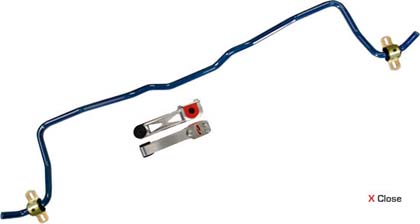 Video Description:


This episode of Andy's Auto Sport TV is all about sway bars!
Fits On:

Description:
Steeda Autosports Hardware Kit for Rear Sway Bar
When car enthusiasts hear the name Steeda, the first thing that usually pops into their heads is the Ford Mustang, and with good reason. Steeda has a long history of making Mustangs go fast, but did you know that the company also makes go-fast goodies for other Ford vehicles, including the Focus, Fiesta, Edge, and Fusion? Brakes, suspension, and engine performance parts are all on Steeda's roster of speed products, but the company also manufactures wheels and body kits for those who are into making their Ford look good as well. Steeda-equipped cars have won more races and set more records than all of its competitors combined, so to say that the company has been successful at getting the most out of Ford vehicles is an obvious understatement. If you're serious about your Blue Oval, you owe it to yourself to see what Steeda has in store for your car.
Q: What are sway bars? Why buy a sway bar?
A: Sway bars give your car additional stability. A sway bar is a metal bar that spans the whole entire axle and joins each side of your suspension together. Aftermarket sway bars they are usually thicker than factory ones, which means they will create a more level ride, reducing body roll and under steer. With a new sway bar, you can accelerate into turns instead of braking through them.

Q: Are sway bars available for the front and rear of each vehicle?
A: One sway bar is used to tie the front suspension together, and one is used to tie the rear suspension together, so for maximum suspension upgrade, you could buy a front and rear sway bar. When available, they are often sold in complete sets that include the front and the rear.

Q: How do you install a sway bar?
A: Sway bars are installed by removing your factory end links and sway bar. Re-install the new bushings and position your new sway bar on the vehicle in the OEM location and secure it with the same bolts.

Q: Is an anti-sway bar the same as a sway bar?
A: Anti-sway bar and sway bar are two terms that mean exactly the same thing.


Not able to find what you are looking for?

Skyjacker Extended Sway Bar End Link SBE702
Front Ball Joint Control Arm Arms Sway Bar Tie Rod Kit 8 for BMW E39 525i 528i
AUDI A4 A6 VW PASSAT CONTROL ARM ARMS BALL JOINT JOINTS SWAY BAR TIE RODS ROD 14
STABILIZER SWAY BAR LINKS JEEP CHEROKEE 96 97 98 99 01
Lonestar Billet Heavy Duty Adjustable Sway Bar Links Polaris XP1000 XP 1000