EXTERIOR
INTERIOR
LIGHTS
PERFORMANCE
SUSPENSION
BRAKES
DRIVETRAIN
AUDIO
WHEELS
GARAGE
SLP Cold Air Intakes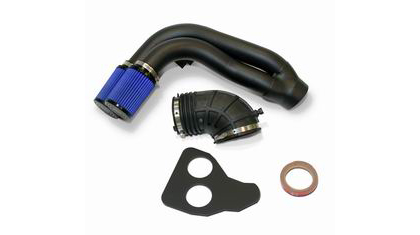 SLP Cold Air Intakes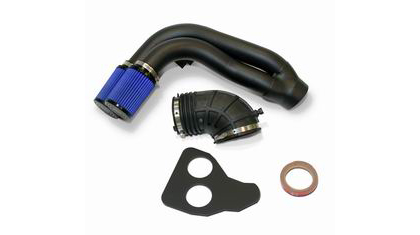 Video Description:


Explanation of the Difference Between Cold Air Intakes and Short Ram Intakes on Andy's Auto Sport TV

Video Description:


For California Residents: Andy's Auto Sport TV Explains Everything You Need to Know About CARB Certification

Video Description:


On this episode of Andy's Auto Sport TV, we explain all the basics about mass air flow sensors and what you need to know about them!
Fits On:

94-97 Camaro V8, 94-97 Firebird V8
Description:
SLP pioneered the underhood cold air package for the Camaro and Firebird. They replace the restrictive, power robbing factory air cleaner assembly. By picking up cool, dense outside air and pumping it directly into the engine these systems are proven to make up to 20 additional horsepower, depending on application. Each kit includes custom designed air boxes and ductwork, air filters and all the necessary parts for easy bolt on application. Complete installation instructions are also included. These kits are legal for street use in all 50 states. E.O. #D-187-12.
SLP Performance started out producing high-performance parts for select GM vehicles in the mid-1980s, which eventually evolved into the company offering its own O.E.-approved vehicle program based on GM sports cars. When a vehicle manufacturer gives the thumbs-up to an aftermarket manufacturer to produce, you can only assume that they meet some pretty strict standards of quality. Today, SLP manufactures a bevy of performance and cosmetic products for many cars, trucks, and SUVs from the Big Three, giving you lots of options to help make your ride look and perform its best.
Q: How do you install a cold air intake?
A: Cold air intakes are a true bolt-on application. The removal of your factory air box and resonator will be needed and the cold air intake installed in its place. Basic hand tools are needed, and the intake installs in minutes.

Q: Do you have to buy an air filter if you're buying a cold air intake?
A: Cold air intakes are usually sold with all the components needed including the filter and all adapters.

Q: Are cold air intakes offered for every vehicle?
A: Cold air intakes are not offered for every vehicle and are vehicle specific. There are no universal kits available on the market.

Q: What do cold air intakes do? Why buy a cold air intake?
A: Cold air intakes bring more air into the engine, which creates more power during combustion. Cold air intakes will generally help with throttle response and higher power gains, adding a pleasing induction sound to your engine under acceleration. A cold air intake also significantly cleans up your under-hood appearance and makes it easier to see and access components of your engine bay.

Q: What's the difference between a cold air intake and a short ram intake?
A: Cold air intakes are usually placed in the fender well area, which brings in a cooler charged air from beneath the car (outside of the engine bay), which is denser and therefore creates more power. The piping is a lot longer than a short ram which means the power gains are not seen until the mid to higher RPM band. A short ram intake is located inside the engine bay and creates power with better response times than a cold air, however the air is not as dense, which means that it doesn't make as much power in the upper RPM region and makes less power overall.