Rugged Ridge XHD Sahara Front Seat - With Recliner (Gray)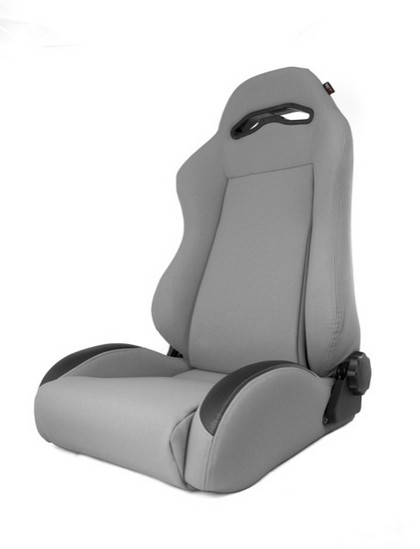 Rugged Ridge XHD Sahara Front Seat - With Recliner (Gray)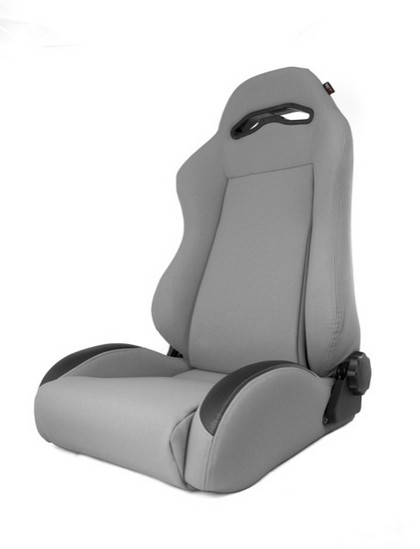 Fits On:

87-96 Jeep Cherokee XJ, 97-01 Jeep Cherokee XJ
Description:
Finally a seating design that fits late model (97- 06) Wranglers without the use of an add-on adapter bracket. This revolutionary new patent pending design is the first true replacement seating up- grade in the last 30 years! By offering a model year specific program for late model Wranglers, the consumer only needs to purchase the replacement seat and not be bothered with those expensive add-on adapter brackets. Furthermore, while developing these new designs, we up-graded specific components of the seats creating the most durable seating program on the market today. Now you can offer a complete replacement seating solution for all 97-06 Wranglers. The XHD seats, though they look similar, are an up-grade to our current designs. Low cost seat replacement option. Style matches the original Jeep® look with horizontal stitching and infinite recline mechanism. Great entry level price point for 97-06 Wrangler o Constructed of durable automotive grade textured vinyl and available in three factory matching colors: Grey, Black Denim, and Spice.
Q: Why buy truck seats?
A: Truck seats are a good way to ditch the factory cloth and go with top of the line premium leather. Adding a nice touch to the interior of your truck bucket seats, new seats are a nice upgrade from standard bench seats with worn spring systems.

Q: Do you need any extra accessories to install truck seats, such as brackets or sliders?
A: Depending on the manufacturer, most include a center console or jump seat and necessary mounting brackets for an easy installation.

Q: Do custom/racing seats include the brackets to fit my vehicle?
A: No, seat brackets are sold separately. We sell a huge assortment of them!


Not able to find what you are looking for?

Inflator Blaster 5 Gallon Air Bead Seater Tire Seating ATV Tractor Truck 145PSI
Full Car Seat Covers Set Beige Black For Auto Truck SUV
Air ride truck seat
Heated Car Seat Cushion 12V Warmer Cover Pad Lumbar Back Heat Chair Auto Truck
Classic Front Car Or Truck Bench Seat Saddle Blanket Vintage Look Black And Gray