Rugged Ridge Low Back Bucket Seat - Front (Tan)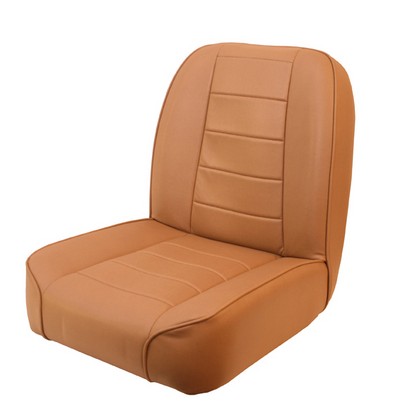 Rugged Ridge Low Back Bucket Seat - Front (Tan)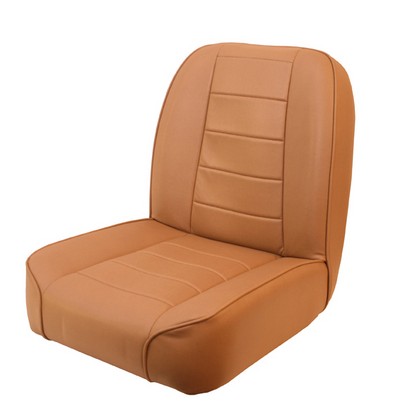 Fits On:

55-75 Jeep CJ, 76-83 Jeep CJ
Description:
Want all the strength and comfort of our reclining seat but without the recliner? Look no further! The Standard Replacement Seat from Rugged Ridge offers all the great quality benefits of our reclining seat but we have removed the reclining mechanism. This low cost alternative gives you the value and quality you are looking for but is priced less. This seat is specially designed for those older Jeep restoration projects and uses the original mounting hardware and bolts from the original seats.
Q: Do you need any extra accessories to install truck seats, such as brackets or sliders?
A: Depending on the manufacturer, most include a center console or jump seat and necessary mounting brackets for an easy installation.

Q: Why buy truck seats?
A: Truck seats are a good way to ditch the factory cloth and go with top of the line premium leather. Adding a nice touch to the interior of your truck bucket seats, new seats are a nice upgrade from standard bench seats with worn spring systems.

Q: Do custom/racing seats include the brackets to fit my vehicle?
A: No, seat brackets are sold separately. We sell a huge assortment of them!