Rubicon Express Degree Shim - Steel 2.5" (4 Degree Shim)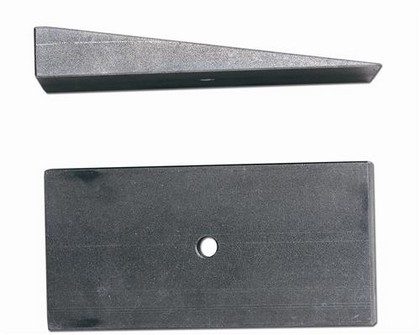 Rubicon Express Degree Shim - Steel 2.5" (4 Degree Shim)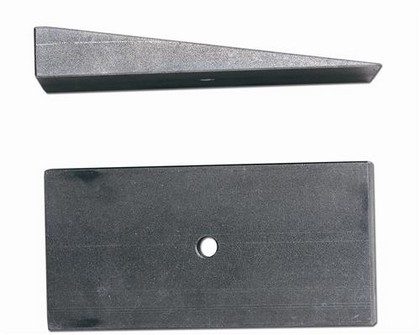 Fits On:

Description:
Rubicon makes these shims from solid steel for maximum durability. Designed to handle the rigors of trail use, these shims actually become part of the spring pack with included center pins. Many other shims on the market float between the spring pack and the spring perch reducing the engagement of the center pin. Our design will not come loose or fall out. Can be used front or rear to set pinion angles. 2.5" wide springs only. Center pins not included.
Rubicon Express is a company intent on developing some of the highest-quality Jeep parts for enthusiasts around the world. Since 1996, this Sacramento-based company has been leading the industry in the development of quality parts that comes from each employee's passion for improving upon their own Jeeps.

Intent on providing products for everybody, regardless of their budget, the products from Rubicon Express come in a variety of styles and fitments. With their dedication to quality, performance and 100% customer satisfaction, the supportive team at Rubicon Express have a product specifically for you needs.
Q: What are shims? Why buy them?
A: Shims are thin metal wedges that have been machined to a specific thickness in order to change suspension and wheel geometry for alignment purposes. By adding or reducing the amount of shims it is possible to change camber and castor angles which can have a dramatic effect on vehicle handling and control. Any time you alter your vehicle's suspension or add new wheels and tires it is important to check and adjust the alignment on a modern alignment machine. For many vehicles, the only way to get the alignment into spec is with the addition of shims. However, adding and removing shims is a very precise job and should be left to a professionally trained alignment specialist. If you are trying to guess how many shims to add you could wind up hurting your vehicle's performance more than helping it.


Not able to find what you are looking for?

NEW PREMIUM COMPLETE SET OF FRONT CERAMIC DISC BRAKE PADS WITH SHIMS
FRONT + REAR NEW Premium Ceramic Disc Brake Pad Set With Shims KFE1593 KFE1544
NEW PREMIUM COMPLETE SET OF REAR METALLIC DISC BRAKE PADS WITH SHIMS
FRONT + REAR New Premium Ceramic Disc Brake Pad Set With Shims KFE815 KFE905
HOTCAMS Valve Shim Kits HCSHIM31 Shims 10.00mm OD - KTM RC8, 530, 690, 990