EXTERIOR
INTERIOR
LIGHTS
PERFORMANCE
SUSPENSION
BRAKES
DRIVETRAIN
AUDIO
WHEELS
GARAGE
Rubicon Express Coil Springs - Front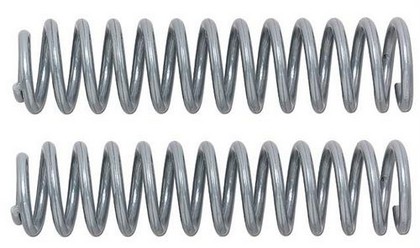 Rubicon Express Coil Springs - Front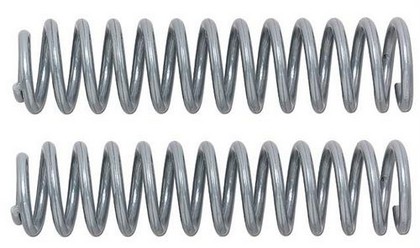 Video Description:


There are lots of reasons to install a lift kit on your truck or SUV, including aesthetics and performance. In this video, we'll show you the basics of how lift kits work, as well as typical lift kit components. Highlights include:

*At 0:43, we explain the benefits of increased ground clearance and suspension articulation.

*At 1:10, we talk about lift blocks and how they can raise the rear of your truck.

*At 1:48, we go over lifted leaf springs and add-a-leafs, which essentially convert your existing leaf springs into lifted springs.

*At 2:09, we explain lift crossmembers, which essentially lower the mounting points of your suspension, effectively raising the front of your truck or SUV.

*At 2:17, we talk about how lift spindles/knuckles raise the front of your truck by changing the location of the front hub mounting points.

*At 2:22, we talk about how lift springs are a simple way to raise a truck or SUV with an IFS or IRS suspension.

*At 2:28, we explain how lift torsion keys replace factory torsion keys to raise the front of your truck or SUV.

*At 2:37, we talk about coil spacer kits, which are an economical way to lift many trucks and SUVs.

*At 3:09, we talk about other options when lifting your vehicle, including straight axle conversions and coilover conversions.

*At 3:30, we discuss upgrading your wheels and tires to complement your new lift, and how installing a taller tire will give you even more ground clearance.

*At 5:02, we talk about how to determine what type of lift components to buy for your vehicle, and we begin the installation of a RevTek coil spacer lift kit on our project Toyota 4Runner.

*At 6:33, we install a Fabtech eight-inch lift kit on our project Ford F250.

*At 9:42, we explain how to shop for lift kits here at AndysAutoSport.com.

*At 10:07, we finally get to have some fun with our F250 and 4Runner by running them through some mud and tough terrain!
Fits On:

Description:
Rubicon coils are designed to provide the best in ride quality without sacrificing durability and load capacity. All coils are powder coated silver. Our coils are made with the most advanced processes in the industry. Every coil is tested and checked for tested and checked for compliance to our rigid specifications.
Q: What are lifting coil springs? Why buy them?
A: Lifting coil springs are springs that will boost the ride height of your vehicle because of their extra length/increased spring rates. If you have a coil spring equipped truck this is one of the best ways to gain extra clearance for bigger wheels and tires, as well as extra room under the truck for driving over rough rounds. Lifting coil springs are designed specifically for your vehicle with the appropriate spring rates to provide safe handling and a decent ride even with the increased vehicle height. If you are looking to level out your ride height or gain some rake you can also order these springs in pairs to lift only one end of your vehicle. When it comes to lifting, do things the right way and gain some height with lifting coil springs.