Pyle Plug In Car 300 Watts 12v DC To 115V AC Power Inverter With Modified Sine Wave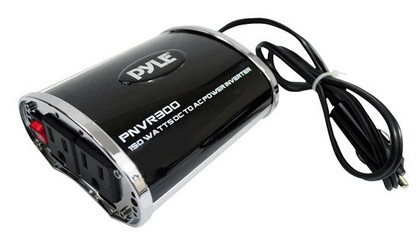 Pyle Plug In Car 300 Watts 12v DC To 115V AC Power Inverter With Modified Sine Wave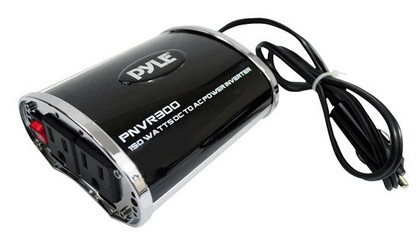 Pyle made a name for themselves in the 1960s building high-end subwoofers. Their original Pyle Driver speaker was a mainstay in households for several decades. Since then they have expanded their lineup to include a huge range of audio and electronic entertainment products from speakers to DVD players. Based in Brooklyn, NY Pyle has always been proud of its excellent customer service. They also take pride in the fact that they are able to offer high-quality products at very reasonable prices for those who are on a tight budget. Born out of good old American ingenuity, Pyle driver has grown to become a strong presence in the electronic entertainment world.
Q: What does a Power Inverter do? Why buy a Power Inverter?
A: The basic function of a power inverter is to take your vehicle's 12 volt DC power and convert it to 110 volt AC power like you have in your standard home wall outlet. Depending on the amperage rating of the inverter this lets you run a wide array of electrical devices that need AC power to work like televisions, small appliances, power tools or any AC style charging device. This makes them very useful on road trips and camping adventures. Inverters come in a lot of different styles, some are hardwired to the car's battery and some are simple adapters that plug directly into a cigarette lighter outlet. Check your power needs carefully before choosing the right power inverter.


Not able to find what you are looking for?

UST 150 Watt DC to AC Power Inverter Model Upi6192 300 Watt Peak
New Heavy Duty Max-Thunder 7000W Peak/ 3500W Continuous Power Inverter
Stanley PC809 800 Watt Inverter
Peak PKC0BO 400-Watt Tailgate Power Inverter New Other
CAT Pro 1000W Inverter for Auto Truck Power Generator DC/AC USB Outlets CPI1000