Precision Gear 1 1/16 U Joint Strap Kit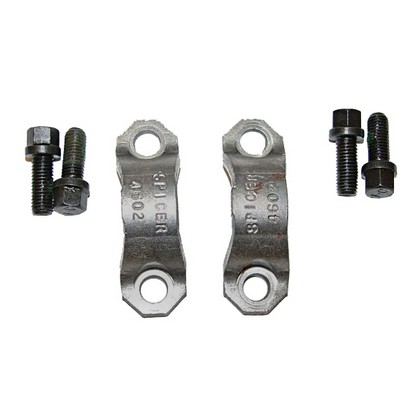 $18.96
For each

Free Shipping!
*Continental U.S. only.
Precision Gear 1 1/16 U Joint Strap Kit

$18.96
For each

Free Shipping!
*Continental U.S. only.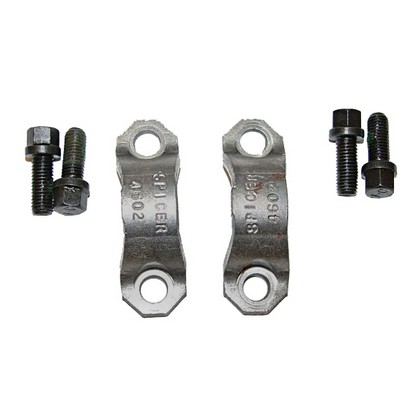 Fits On:

Description:
Precision Gear 1 1/16 U Joint Strap Kit
This Michigan based company is the brainchild of a man dedicated to racing. For over thirty years, Tom Reider has seen everything that drag racing has to offer, improved upon it, won many times over, and eventually began developing his own line of products. Reider left the Ford Motor Company 1986 to start his own company. Thought Precision Gear has its roots in Drag racing, it has expanded to supply parts for NASCAR, off-roading and more.

With multiple awards for quality and manufacturing, the Taylor, Michigan warehouse is consistently finding ways to improve its production processes and it shows in the quality that Precision offers with every product.
Q: What are clutch bushings and bearings? Why buy them?
A: The clutch bushing or bearing usually refers to a part of your drivetrain called the release bearing or throw-out bearing. Depending on your vehicle this can be a bearing or bushing, and is used to physically operate your clutch pressure plate to engage and disengage the clutch as you operate the clutch pedal. As you can imagine, the combination of incredible spring pressure combine with the rotational speed of the engine puts intense strain on this component. Over time your release bearing will wear out and begin to fail which can cause a host of problems from a simple noise to total clutch failure. This is especially true if you are using a high performance clutch and pressure plate. Replacing your clutch bearing or bushing with a high-quality unit that is designed to withstand the rigors of a performance clutch will ensure trouble free operation and a long lifespan for your entire drivetrain.


Not able to find what you are looking for?

Suzuki GSX750 Katana 1990 Clutch Bushings and Bearings
1981 SUZUKI GS850L 850L GS 850 GS850 CLUTCH HUB BEARING AND BUSHINGS