Performance Teknique 13.3" TFT Flip-Down Monitor, Built-In DVD/CD Player And USB Port /SD Card Slot (Tan)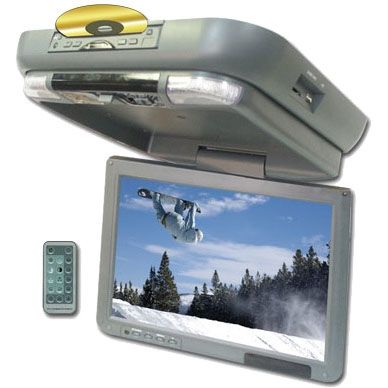 Performance Teknique 13.3" TFT Flip-Down Monitor, Built-In DVD/CD Player And USB Port /SD Card Slot (Tan)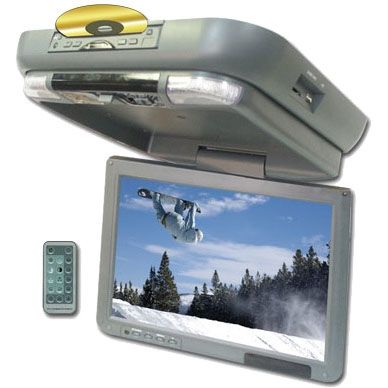 Fits On:

All Cars (Universal), All Jeeps (Universal), All Muscle Cars (Universal), All SUVs (Universal), All Trucks (Universal), All Va... See more

Description:
· DVD/DVDR/RW/CD/RW Player
· Stop, Play Pause, Next, Previous Functions
· Slow Motion and Zoom Functions
· Last Position Memory Play back
· USB Port and SD Card Slot
· AVI/JPEG/WAV/MP3/MP4 Files Reader
· 4:3 Screen Format
· High Resolution and Definition Panel
· Audio/Video Input
· Audio/Video Output
· IR Audio Transmitter (2.3 and 2.8MHz)
· FM Audio Transmitter (8 Frequencies)
· On Screen Display Menu
· Brightness, Contrast, Color and Tint Control
· Full Functions Remote Control
· Dual Dome Lamps
· Night Time Illumination Panel Control
· NTSC/PAL System Compatible
· Tan
Performance Technique offers something for everybody. Whether you are looking to set up a powerful stereo system, put some TV monitors in for the kids, or protect your pride and joy with an alarm system, Performance Technique has the goods to help you out. The folks at this southern California mobile entertainment company pride themselves on putting all of their products through a grueling testing phase to ensure that each product will provide years of reliable use for the customer, hence their slogan "obsession for perfection". If you are obsessed with car entertainment systems you will love their huge selection. With new products coming out all the time it is clear that the folks at Performance Teknique have a real passion for what they do.
Q: What does DIN mean and stand for? What's the difference between Single DIN and Double DIN when it comes to stereos, receivers, and in-dash dvd players?
A: DIN is the standardized size for car stereo head-units. Universally adopted in the 1980s it comes from the German Institute for Standardization or Deutsches Institut für Normung, hence DIN. The size refers only to the face of the unit not to how deep it is. A Single DIN stereo is roughly 7 inches x 2 inches (180mm x 50mm) and is the common size for a deck containing a single slide in CD player. Double DIN is the same width (7 inches) of single DIN but is twice the height making it 4 inches tall. Double DIN is most commonly seen in stereo units that have more elaborate displays such as small in-dash dvd players.


Not able to find what you are looking for?

New XTRONS HD909BD 2x9" car headrest DVD players HDMI/SD/USB/IR/FX-TX Black
New GM 22863046 (2) Noise Canceling Wireless Headphone GM Factory DVD Players
WINDSHIELD HOLDER MOUNT FOR IPAD AIR 1/2/3 GALAXY TAB XOOM PLAYBOOK TABLET PC
AUTO LAPTOP IPAD PORTABLE TRAY TABLE STAND STEERING WHEEL CAR TRAVEL DESK HOLDER
CAR PORTABLE STEERING WHEEL MULTI GRAY TRAY TABLE BOOK LAPTOP IPAD GROCERY FOOD