EXTERIOR
INTERIOR
LIGHTS
PERFORMANCE
SUSPENSION
BRAKES
DRIVETRAIN
AUDIO
WHEELS
GARAGE
Performance Teknique Parametric 7 Band Equalizer Illuminated/Pop-up Push VR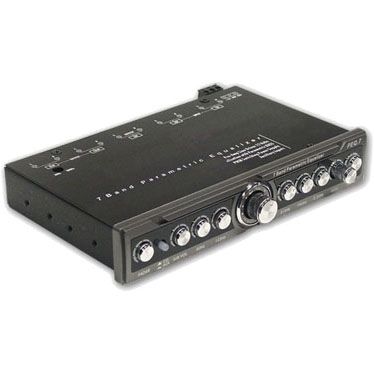 Performance Teknique Parametric 7 Band Equalizer Illuminated/Pop-up Push VR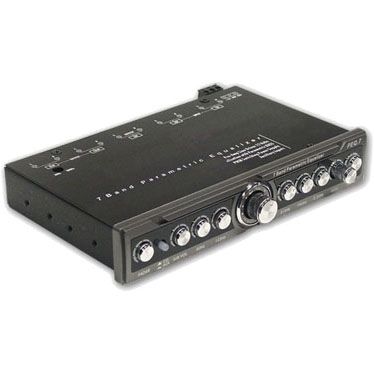 Fits On:

All Cars (Universal), All Jeeps (Universal), All Muscle Cars (Universal), All SUVs (Universal), All Trucks (Universal), All Va... See more

Description:
· RCA Auxiliary Input
· Turn On/Off by Remote
· Front/Rear & Subwoofer Output
· Built-in Variable Crossover for Rear Output (30Hz-300Hz)
· Fader Control
· Sub-volume Control
· Main Volume Control
· Sub-volume Control
· Main Volume Control
· Pre Graphic Frequency: 50Hz, 125Hz, 315Hz, 750Hz, 2.2Hz, 6KHz, 12KHz
· 7V RMS Max. Output
· PWM Switching Power Supply
· Night Time Blue or White Illumination
· Plug-in Power Terminal 
Performance Technique offers something for everybody. Whether you are looking to set up a powerful stereo system, put some TV monitors in for the kids, or protect your pride and joy with an alarm system, Performance Technique has the goods to help you out. The folks at this southern California mobile entertainment company pride themselves on putting all of their products through a grueling testing phase to ensure that each product will provide years of reliable use for the customer, hence their slogan "obsession for perfection". If you are obsessed with car entertainment systems you will love their huge selection. With new products coming out all the time it is clear that the folks at Performance Teknique have a real passion for what they do.
Q: What does an Equalizer do? Why buy an Equalizer?
A: If you have ever been to a concert and seen a guy sitting at the back of the theater in a booth operating a bunch of sliding knobs, then you have seen an equalizer in action. The basic function of an equalizer is to let you fine tune the output signals for various frequency ranges to customize the sounds to your particular taste or to compensate for acoustic problems. Each band on an equalizer represents a frequency range that you can fine tune in. This usually ranges from around 50 Hz to 16 kHz. A simple equalizer may only be split up into 4 bands but larger equalizers are in the 7 to 10 band range. If you what the freedom to adjust your stereo for different styles of music or songs, or maybe find that you like a richer sound when playing music that doesn't work for listening to the news, then an equalizer will certainly help you out.

Q: How do I know how many bands I should get in my Equalizer?
A: Equalizers can make a great addition to any sound system. They are particularly useful if you find yourself listening to many different types of music where you need to be able to custom tune your stereo to get the best sound from each style. Each band on an equalizer represents a frequency range, so the more bands on the equalizer the better your ability will be to fine tune the sound quality of your system. The amount of bands you choose is largely decided by personal taste. If you are really picky and want to be able to make every possible tweak to your sound quality a 7-10 band equalizer is probably what you want. However if you just want to compensate for things like resonating road noise and the basic acoustic problems of your car's interior a 4 band equalizer is probably enough.