PAC Bass Blocker (4") 0-1.2Khz (4 OHM), 0-600hz (8 OHMs) Orange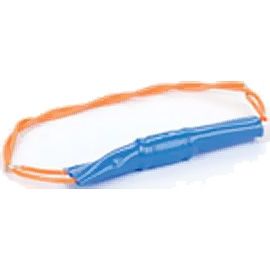 PAC Bass Blocker (4") 0-1.2Khz (4 OHM), 0-600hz (8 OHMs) Orange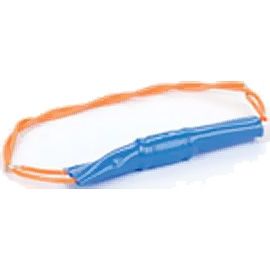 Fits On:

All Cars (Universal), All Jeeps (Universal), All Muscle Cars ( Universal), All SUVs (Universal), All Trucks (Universal), All V... See more

Description:
• Easily handles power of up to 50 watts
• Orange color coded leads for easy identification
• Encased in heat shrink tubing with wire leads for easy installation
• Filters out 0-1.2Khz (4 Ohm)
• Filters out 0-600hz (8 Ohms) 
The Pacific Accessory Corporation (PAC) was involved in OEM integration before some of our customers were old enough to crawl. Harkening back to the disco era PAC has always focused on bringing technology to the people. Now in the age of wireless technology, with 30 years of experience under their belt, PAC is hitting its stride offering an extensive catalogue of integration products for automotive applications and beyond. From iPod integration to Bluetooth, steering wheel controls to security systems, when it comes to automotive electronics PAC can fill your needs. Now, after merging with Peripheral Electronics and forming a strong partnership with AAMP of America, PAC has moved their corporate headquarters to Florida and is poised to be an industry leader well into the future.
Q: What are the different types of cables I might need for a custom audio or video setup in my vehicle? What does each type do exactly?
A: There are several different types of cables involved in a custom car audio setup. Plain old electrical wire is often used to hook up your head unit to a 12 volt power source however amplifiers use much heavier gauge power wires because they are high power applications. Most power wires are red in color and ground wires should be black in color to avoid confusion. Remember don't skimp out on the ground wire, make sure it is large and high quality to ensure your system keeps working right. Speaker wire or speaker chord is a specialized form of woven copper wire used to connect your speakers to the rest of the system. These wires come in pairs (two wires connected side by side) and are sometimes bare on the end but often times have male RCA style end-fittings. Often times recognized by its transparent insulation it usually comes in a large gauge for better sound quality. Patch cables are thick paired cables with male RCA style fittings used to connect various car audio components but most commonly used to connect the head unit to the amplifier. Remember when you see RCA connectors if they are red and white that usually indicates an audio signal and yellow indicates a video signal. There are also cables that allow you to run an iPod into your head unit that consist of a small chord with 1/8" male stereo connectors (like your iPod headphones have) on either end. One end goes into the iPod output and the other end plugs into your car stereo's accessory input.


Not able to find what you are looking for?

Complete Aluminum Battery Box Relocation Kit Universal with cables and hardware
68 69 70 71 72 El Camino Tailgate Cable and Hardware Set
DORMAN BRAKE HARDWARE AND CABLES GEARSHIFT CABLE
RAYBESTOS BRAKE HARDWARE AND CABLES BRK CABLE BC95820
DORMAN BRAKE HARDWARE AND CABLES BRAKE CABLE C660027