Omix-Ada Leaf Spring - Front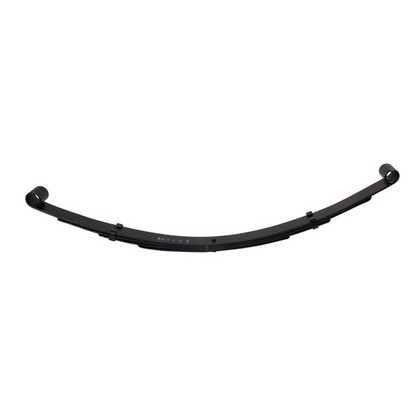 Omix-Ada Leaf Spring - Front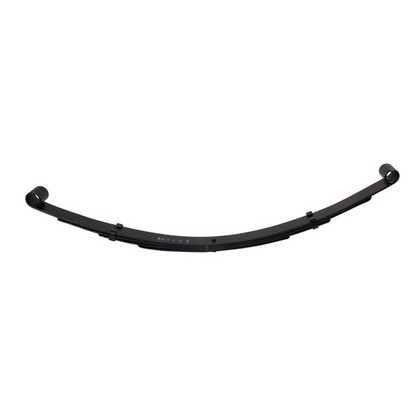 Video Description:


There are lots of reasons to install a lift kit on your truck or SUV, including aesthetics and performance. In this video, we'll show you the basics of how lift kits work, as well as typical lift kit components. Highlights include:

*At 0:43, we explain the benefits of increased ground clearance and suspension articulation.

*At 1:10, we talk about lift blocks and how they can raise the rear of your truck.

*At 1:48, we go over lifted leaf springs and add-a-leafs, which essentially convert your existing leaf springs into lifted springs.

*At 2:09, we explain lift crossmembers, which essentially lower the mounting points of your suspension, effectively raising the front of your truck or SUV.

*At 2:17, we talk about how lift spindles/knuckles raise the front of your truck by changing the location of the front hub mounting points.

*At 2:22, we talk about how lift springs are a simple way to raise a truck or SUV with an IFS or IRS suspension.

*At 2:28, we explain how lift torsion keys replace factory torsion keys to raise the front of your truck or SUV.

*At 2:37, we talk about coil spacer kits, which are an economical way to lift many trucks and SUVs.

*At 3:09, we talk about other options when lifting your vehicle, including straight axle conversions and coilover conversions.

*At 3:30, we discuss upgrading your wheels and tires to complement your new lift, and how installing a taller tire will give you even more ground clearance.

*At 5:02, we talk about how to determine what type of lift components to buy for your vehicle, and we begin the installation of a RevTek coil spacer lift kit on our project Toyota 4Runner.

*At 6:33, we install a Fabtech eight-inch lift kit on our project Ford F250.

*At 9:42, we explain how to shop for lift kits here at AndysAutoSport.com.

*At 10:07, we finally get to have some fun with our F250 and 4Runner by running them through some mud and tough terrain!
Fits On:

1995 Jeep Wrangler Rio Grande, 87-88 Jeep Wrangler Sport, 87-90 Jeep Wrangler Laredo, 88-92 Jeep Wrangler Islander, 88-94 Jeep... See more

Description:
4 Leaf
Omix-Ada is a Suwanee, Georgia based-company that strives to improve the off-roading experience for you and your Jeep. The owner of Omix-Ada is a Jeep enthusiast whose life-long passion eventually led to a company that has been developing the best for Jeeps for the past two decades.

Widespread appraise has landed Omix-Ada in the top step of the Jeep aftermarket world. Due to their consistently high-quality products built with heritage in mind, Omix-Ada has been given the rights to use "MOPAR Authentic Restoration" and "MOPAR Official Licensed Product" logos for the more than 30 licensed parts they produce. With a lifetime of experience, relatively-small company size, and insatiable thirst for quality and improvement, buying Omix-Ada through Andy's Auto Sport is a sure bet.
Not able to find what you are looking for?

4 Inch Front Leaf Spring Pro Comp Lifted Leaf Springs 22410
2 Inch Front Leaf Spring Pro Comp Lifted Leaf Springs 22210
4 Inch Rear Leaf Spring Pro Comp Lifted Leaf Springs 22415
6 Inch Front Leaf Spring Pro Comp Lifted Leaf Springs 11511
Pro Comp Lifted Leaf Spring 22210