Nitto NT 450 Extreme Performance P205/55R-15 87V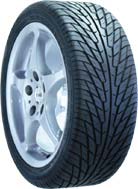 $105.33
For each

Free Shipping!
*Continental U.S. only.
Section Width : 205mm
Diameter : 15"
Speed Rating : V
Aspect Ratio : 55
Nitto NT 450 Extreme Performance P205/55R-15 87V

$105.33
For each

Free Shipping!
*Continental U.S. only.
Section Width : 205mm
Diameter : 15"
Speed Rating : V
Aspect Ratio : 55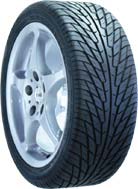 Fits On:

All Jeeps (Universal), Universal
Description:
Nitto NT 450 Extreme Performance

Treadwear: 300
Traction: A
Temperature: A
Speed Rating: V


About the NT 450 Extreme Performance
The word is out on the street, Nitto delivers performance and value. And the Nitto 450 is an exciting blend of performance and practicality. All-season tread features combine with high-speed stability, durability and excellent curb appeal to give you great service all year round.

- Unidirectional tread design delivers wet weather performance, dry traction and smooth ride.

- Double-V tread not only looks extreme but combines lateral slits and slanted grooves that enhance wet traction and resist hydroplaning.

- Advanced tread compound delivers excellent handling with no sacrifice in wear or traction in the rain or snow.

- High modulus carcass, a jointless cap ply and extremely hard filler ensures superior handling and smooth ride.

- Available in a wide range of sizes from 15" to 18" and profiles from 35 to 55 series. V- or Z-rated depending on size



Nitto is well known for being the brand of choice for motorsports enthusiasts the world over. A subsidiary of the largely successful Toyo tire company, Nitto was developed in 1999 in North America as a niche performance brand. The Southern California based company makes tires specifically designed to compete in today's most popular forms of racing including time attack, drifting, road racing and drag racing. If you have seen the movie The Fast and The Furious, then you have also seen Nitto tires on the big screen, as all of the main cars in that film were sporting Nitto rubber. Thanks to outstanding performance at a great value, the Nitto brand has achieved cult status. With compounds that continue to push the limits, Nitto looks to lead the way into the next generation of performance rubber.
Q: What different tire types are there, and how do I know which one is best for me? How do I read tire sizes? How do I know which tire size is best for my vehicle?
A: Tires are one of the most important components on any vehicle. They can transform a ride from soft to harsh, improve handling, make your truck off-road competent, or even affect gas mileage. There are numerous different tire types developed for the different styles of driving that people have adopted. The major categories include off road tires or mud &snow tires, all-season tires and high performance tires. There are also tire options that blend the line between these categories. All-season tires are the most prevalent and are designed to work in the biggest array of conditions from dry roads to wet roads to the occasional ice and snow. These are the tires that most commonly come on passenger vehicles and light trucks/SUVs; they usually have the highest tread wear rating so they last the longest and are the most affordable of the groups. Off road tires are designed for more extreme conditions such as loose dirt, mud or deep snow. These are often used by 4x4 enthusiasts and they sometimes require a lift in order to clear the larger more aggressive tread designs. These tires tend to be noisy on the street, and wear out quicker than standard tires, but they really shine when the terrain gets rough. High performance tires are designed to maximize traction and handling for sports cars or performance oriented machines. These tires are rated for higher speed and increased grip but also wear out quicker due to softer compounds, and tend to be worse in the wet than all-season tires. You should choose your tire type based on how you use your vehicle the majority of the time. If you like performance driving you will want a performance tire, but if you commute 90% of the time, a good all-season will be probably be the best choice.

Tires come in a host of different sizes, and the sizing is usually stamped right on the sidewall of the tire. Some off road tires use a format that lists the tire diameter, the tire width and the wheel diameter. For example a 31x10.50x15 would mean the tire is 31" tall, 10.50" wide and fits a 15" tall wheel. More commonly though, tires rely on metric measurements using width, aspect ratio and wheel diameter. A 205/65/14 means that the tire is 205 mm wide, that the distance of the sidewall from the rim lip to the tread face (the aspect ratio) is 65% of the tread width (65% of 205 mm), and it should be mounted on a 14" rim.

In general when choosing a tire it is best to replace your tires with the size that was originally fitted to the vehicle. However, it is often popular to increase tire size in order to gain some added performance be it on or off road. In this case it is crucial to do your homework because a tire that is too tall or too wide will rub and damage the body work as well as hurting the tire itself. If you are planning to run larger wheels it is common to run lower profile tires (smaller sidewall) in order to prevent rubbing and to keep the final drive close to stock and the speedometer calibration the same. Many vehicle manufacturers will list tire sizes that fit your vehicle in the owner's manual or on their websites. When in doubt it is best to contact the manufacturer directly to find out if a specific tire size will work with your vehicle.


Not able to find what you are looking for?

2 NEW 195/60-14 FALKEN AZENIS RT-615K 60R R14 TIRES
2 NEW 315/35-17 NITTO NT 555R DRAG 35R R17 TIRES
2 New 275 40 19 Roadstone N7000 Tires
TWO New Trailer Tires ST 175/80D13 TIRE & WHEEL 5 LUG 6 P.R
2 NEW 285/40-17 NITTO NT555 EXT 40R R17 TIRES