EXTERIOR
INTERIOR
LIGHTS
PERFORMANCE
SUSPENSION
BRAKES
DRIVETRAIN
AUDIO
WHEELS
GARAGE
Neuspeed Sport Spring Kit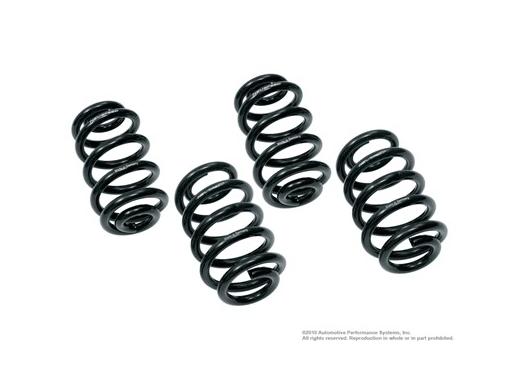 $215.96
For each

Color : Black
Front Drop : 1.3"
Rear Drop : 1.3"
Neuspeed Sport Spring Kit

$215.96
For each

Color : Black
Front Drop : 1.3"
Rear Drop : 1.3"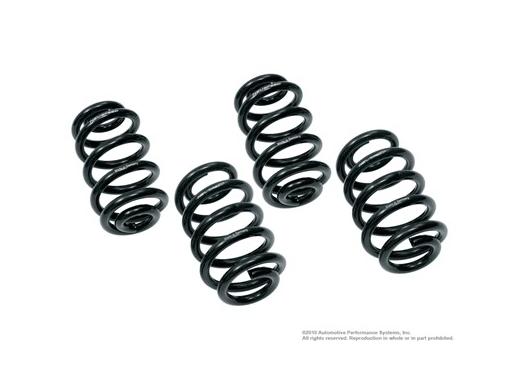 Bill Neumann is the founder of Neuspeed, which is headquartered in Camarillo, California. Neuspeed is an iconic company among euro tuners and import tuners since Neuspeed specifically caters their careful product design to those vehicles.
Q: Can I use my factory struts with lowering springs?
A: Technically you can, but we always advise pairing lowering springs with performance shocks that are made to sit at a lowered ride height since it will improve your ride and handling. The factory shocks/struts can blow prematurely if used beyond their designed suspension travel, and they aren't designed to be used with a lowered vehicle. But technically, yes you still can choose to leave your factory struts there.

Q: Are lowering springs adjustable?
A: Lowering springs are not adjustable; you cannot change the ride height on them. See our product descriptions to find out the exact drop the springs offer for each listing. If you want an adjustable lowering system, then you should look at coilovers, which are essentially adjustable lowering springs.

Q: What are lowering springs? Why buy lowering springs?
A: Springs' basic function is to cushion and absorb the shocks and bumps that are encountered as the vehicle is driven. Coupled with a shock absorber they make up the main element of your vehicle's suspension. When you want to lower your car, you buy new lowering springs that are made to set your car closer to the ground. Anybody who wants to lower his or her car has to replace the factory springs with either lowering springs or coilovers (coilovers are the same as lowering springs, except adjustable).

Q: Do lowering springs come in sets of 4?
A: All lowering springs on our website are sold in sets of four; unless otherwise specified.

Q: How do you install lowering springs?
A: The factory spring and strut housing need to be removed. Once the factory springs and struts are removed, they can be replaced with your aftermarket springs. A professional shop should install your springs, since they are pressurized and since an alignment will need to be done at the same time the installation is completed.