MSD Ignition Engine Wiring Harness - GM Dual Connector Coil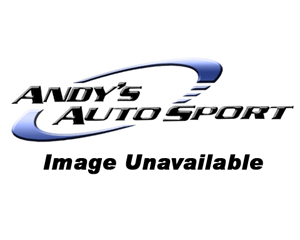 MSD Ignition Engine Wiring Harness - GM Dual Connector Coil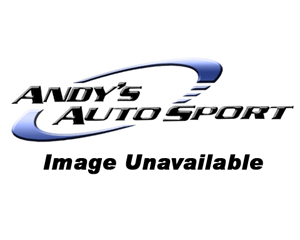 Fits On:

82-85 Skylark, 85-86 Celebrity, 85-86 Century, 85-86 Cimarron, 85-86 Cutlass Ciera, 85-88 Fiero, 85-89 Grand Am, 85-90 S15 Pic... See more

Description:
Ignition Wiring Harness
Plug-In
MSD To GM Dual Connector Coil
Plug-In
No Cutting Or Splicing
Quick Easy Installation
Provides A Direct Plug-In Installation
When Adding An MSD Ignition Control
It always impresses us when a company is able to effectively solve a technical barrier, and in the process ends up creating something that not only works, but solves other problems as well. MSD Ignition was developed to solve a weak spark condition that presented itself when Autotronic Controls Corporation (MSD's parent company) invented the lean-burning Electrasonic Fuel Induction system, which was designed to improve fuel economy. With the MSD unit's capacitive discharge design firing off multiple sparks during combustion (MSD stands for "Multiple Spark Discharge," by the way), not only was the lean air/fuel mixture able to ignite, but it also improved starting and idle, and it also created more power with fewer emissions. Today, MSD Ignition is considered the undisputed leader in the field of performance ignition parts, and offers everything from individual ignition components to complete systems.
Q: What is an engine wire harness? Why buy one?
A: Your vehicle has lots of wires in the engine bay and under the dash board. These wires are crucial for controlling the functions of your motor including the ignition system, gauges, engine management and a host of other functions. If you are working on a restoration project, have added aftermarket ignition components or electronic accessories, or have suffered an electrical fire one of the best available options is to step up to an aftermarket engine wire harness. These harnesses are designed to simplify and cleanup the wiring in your engine bay for a great aesthetic every time you pop the hood. They feature color coded wiring, well designed fuses, and circuit protection to ensure that your system remains protected from short circuits and power surges. With an aftermarket engine wire harness installed you will have a clean and reliable electrical system that will keep your ride running smooth for many years.


Not able to find what you are looking for?

1996 MERCURY 135HP ENGINE WIRE HARNESSES 909
SeaDoo (3) Wire Harnesses: Steering, Engine, REAR - 00 01 RX DI 951 Harness
SeaDoo (3) Wire Harnesses: Steering, Engine, REAR - 00 01 RX DI 951 Harness
1989 MERCURY 150HP ENGINE WIRE HARNESSES 1766
98 Honda Civic EX Engine Wire Harness Oem VTEC OBD2A UNCUT RARE!!! 9697