Legacy High Resolution TFT Roof Mount Monitor W/ IR Transmitter & Wireless Remote Control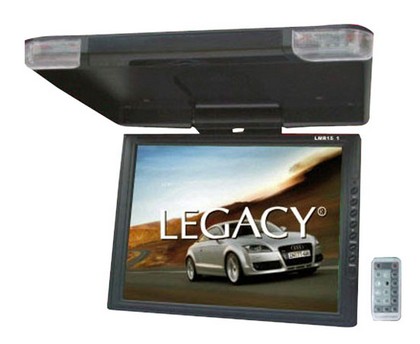 Legacy High Resolution TFT Roof Mount Monitor W/ IR Transmitter & Wireless Remote Control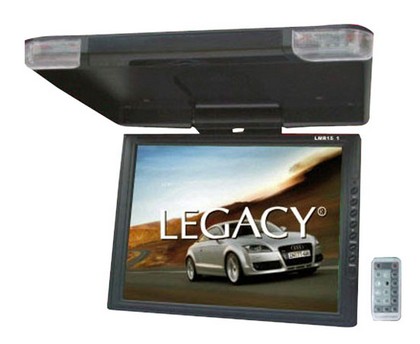 Legacy is a high-end audio company whose focus is bringing the best possible sound quality into the car audio environment. Based in Springfield, Illinois they have achieved an amazing reputation for quality and performance from all of their audio products. With over two decades of experience in audio component design and sales the folks at Legacy are true audio experts. The Legacy catalog covers all the bases from amplifiers to speakers, meaning it is possible to build up your entire system from Legacy components. They stand behind their products with strong warranties and offer great customer service to guarantee that customers leave satisfied and only return when it is time to upgrade their audio system. If you want the finest sound for your vehicle look no further than Legacy.
Q: How do I know if the DVD headrests will fit in my vehicle? Are they specifically made for my vehicle?
A: While some manufacturers offer headrest DVD kits for specific makes and models of cars many of the units are universal kits designed for custom installations. Before purchasing universal DVD monitors that are designed to mount in the headrest it is first important to carefully measure your headrests to make sure the monitor you are looking at will fit your application. Measure the full outside dimensions as well as the distance between the support posts and the diameter of the posts themselves. Using this information you should be able to get the manufacturer to tell you if their monitor will fit. It is also important to note if you have power or heated headrests as the internal electronic components may not allow for the installation of headrest monitors. Many universal mount monitors come in different sizes so if a 9" monitor won't fit your application you might be able to step down to a 7" monitor to make it fit.


Not able to find what you are looking for?

2 Boss BV-6VIS 6" Black Headrest video monitors
Rear view mirror Video Monitors 4.3 inch TFT Lcd OEM Bracket For Ford BMW
Bully Dog Watch Dog Monitors 40402 (Black) !!One Monitor Only!!
Earbuds Racing Communications,Racing Radios, Racing Monitors, Driver Racing Ear
Bluetooth LCD Rear View Mirrors Video Monitors Handsfree Car Kits 4.3" Bracket