Kicker S-Series 3-Meter Video Signal Cable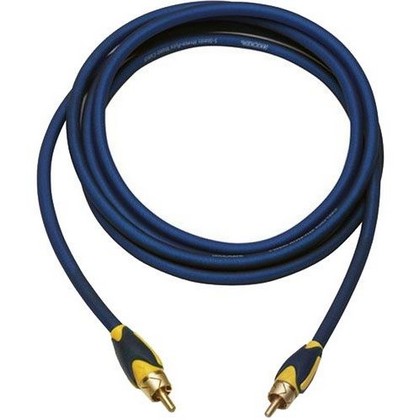 Kicker S-Series 3-Meter Video Signal Cable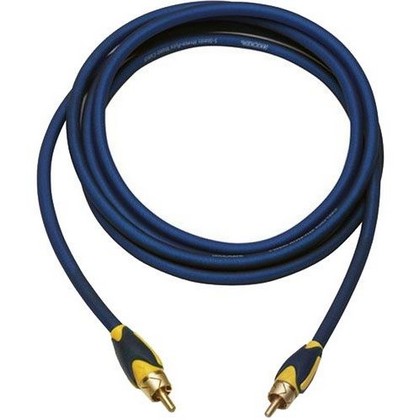 Fits On:

All Cars (Universal), All Jeeps (Universal), All Muscle Cars (Universal), All SUVs (Universal), All Trucks (Universal), All Va... See more

Description:
· True 75 Video Signal Cable
· Dual Twisted-Pair Conductors To Eliminate Inducted Noise & Interference
· Hyper-Flex Technology For Maximum Cable Flexibility
· Shielded Flexible-Braid Center Conductors & Teflon(R) Dialectric Stop Unwanted Picture Intereference
· 6-Cut Rca Connectors With Matte Gold-Plated, Dual-Split Center Pin 
The name Kicker is known to just about everyone in the car audio world. Their roots date back to the early 1970s when they were just a small operation that hand-built custom speaker enclosures and audio equipment for churches and other buildings. When they released their first high-performance car audio speaker enclosure in 1980, the original Kicker, it literally changed the game. From then on the company was dedicated to creating the best components on the audio market. With headquarters in Stillwater, Oklahoma Kicker has great customer service and is dedicated to producing the best audio components on the market. They have also gotten involved in action sports and motor sports sponsoring numerous athletes from rally driver Travis Pastrana to rodeo rider Will Howell. They are also a major name at every sound competition across the country. Livin' Loud is there motto and what they do best.
Q: What are the different types of cables I might need for a custom audio or video setup in my vehicle? What does each type do exactly?
A: There are several different types of cables involved in a custom car audio setup. Plain old electrical wire is often used to hook up your head unit to a 12 volt power source however amplifiers use much heavier gauge power wires because they are high power applications. Most power wires are red in color and ground wires should be black in color to avoid confusion. Remember don't skimp out on the ground wire, make sure it is large and high quality to ensure your system keeps working right. Speaker wire or speaker chord is a specialized form of woven copper wire used to connect your speakers to the rest of the system. These wires come in pairs (two wires connected side by side) and are sometimes bare on the end but often times have male RCA style end-fittings. Often times recognized by its transparent insulation it usually comes in a large gauge for better sound quality. Patch cables are thick paired cables with male RCA style fittings used to connect various car audio components but most commonly used to connect the head unit to the amplifier. Remember when you see RCA connectors if they are red and white that usually indicates an audio signal and yellow indicates a video signal. There are also cables that allow you to run an iPod into your head unit that consist of a small chord with 1/8" male stereo connectors (like your iPod headphones have) on either end. One end goes into the iPod output and the other end plugs into your car stereo's accessory input.


Not able to find what you are looking for?

68 69 70 71 72 El Camino Tailgate Cable and Hardware Set
Kawasaki 650 X2 Steering and Trim Cable With Housing & Hardware Nice!
Kawasaki 650 SX OEM Tray Pads Left Right and Console Pad With Some Hardware