EXTERIOR
INTERIOR
LIGHTS
PERFORMANCE
SUSPENSION
BRAKES
DRIVETRAIN
AUDIO
WHEELS
GARAGE
Kenwood To Sirius Connect Cable For SC-C1 Tuner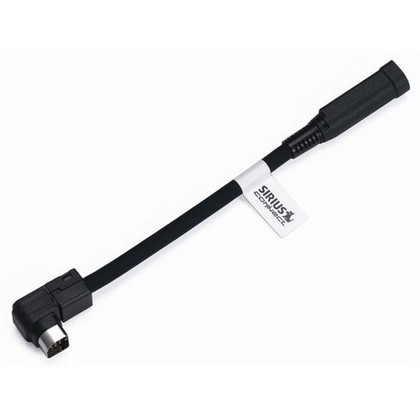 Kenwood To Sirius Connect Cable For SC-C1 Tuner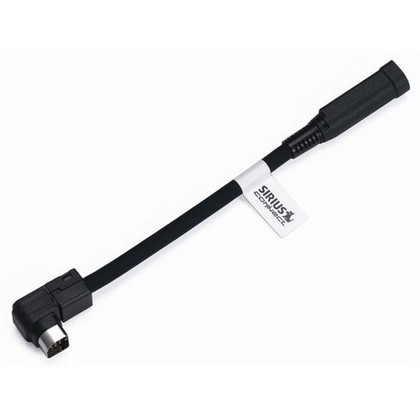 Fits On:

All Cars (Universal), All Jeeps (Universal), All Muscle Cars (Universal), All SUVs (Universal), All Trucks (Universal), All Va... See more

Description:
•The CA-SR20V cable connects to 2008 Kenwood Multimedia receivers featuring KAB BUS connection. This cable is designed to connect to Sirius SC-C1 tuner or SC-VDOC1 cradle for compatible portable Sirius tuners. You'll enjoy great sound quality and the convenience of using your stereo's controls to surf the many Sirius channels available.
•Compatible models include: DNX8120, DNX7120, DNX5120, DDX812, DDX712, DDX512, KVT-512
Kenwood is an old and respected name in the consumer electronics world. With corporate headquarters in Japan, they have had a presence in the United States that dates back to the 1960s. As industry pioneers they have invented numerous technologies that have been copied by competitors including the first audio/video amplifier for home theater, the first anti-theft and the first polypropylene speaker cone. They have also been a longstanding leader in two-way radio and mobile technologies. Today they continue to produce a huge range of products that push the envelope for consumer electronics and their reputation for quality and customer service has earned them a spot as a global leader in the industry.
Q: What are the different types of cables I might need for a custom audio or video setup in my vehicle? What does each type do exactly?
A: There are several different types of cables involved in a custom car audio setup. Plain old electrical wire is often used to hook up your head unit to a 12 volt power source however amplifiers use much heavier gauge power wires because they are high power applications. Most power wires are red in color and ground wires should be black in color to avoid confusion. Remember don't skimp out on the ground wire, make sure it is large and high quality to ensure your system keeps working right. Speaker wire or speaker chord is a specialized form of woven copper wire used to connect your speakers to the rest of the system. These wires come in pairs (two wires connected side by side) and are sometimes bare on the end but often times have male RCA style end-fittings. Often times recognized by its transparent insulation it usually comes in a large gauge for better sound quality. Patch cables are thick paired cables with male RCA style fittings used to connect various car audio components but most commonly used to connect the head unit to the amplifier. Remember when you see RCA connectors if they are red and white that usually indicates an audio signal and yellow indicates a video signal. There are also cables that allow you to run an iPod into your head unit that consist of a small chord with 1/8" male stereo connectors (like your iPod headphones have) on either end. One end goes into the iPod output and the other end plugs into your car stereo's accessory input.