EXTERIOR
INTERIOR
LIGHTS
PERFORMANCE
SUSPENSION
BRAKES
DRIVETRAIN
AUDIO
WHEELS
GARAGE
JVC Double-DIN Bluetooth Wireless Technology Dual USB/CD Receiver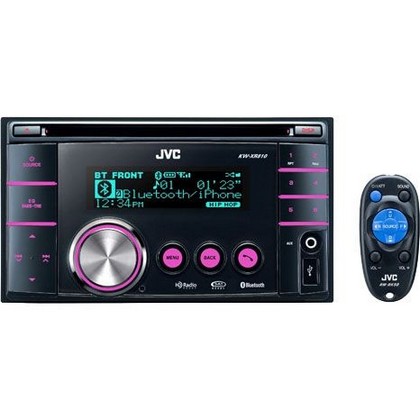 JVC Double-DIN Bluetooth Wireless Technology Dual USB/CD Receiver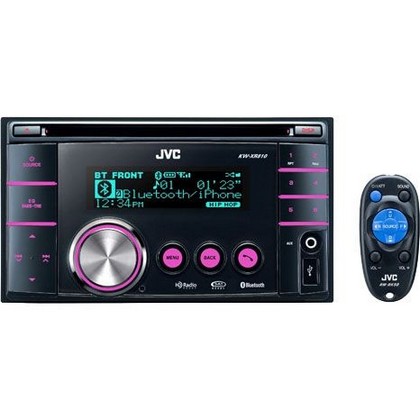 Fits On:

All Cars (Universal), All Jeeps (Universal), All Muscle Cars (Universal), All SUVs (Universal), All Trucks (Universal), All Va... See more

Description:
JVC
JVC is one of the oldest audio/video companies in the world. Their first product was a "talking machine" and they produced phonographs (it's like an old timey cd player for you youngsters) as early as 1927. Based in Japan, JVC has made some huge contributions to electronic entertainment including the introduction of the VHS format in 1970 and the VHS recorder only a few years later. They have continued to push and innovate through the analog era the digital era of the 21st century, and are still at the top of the electronics game. With a vast selection of high-tech products from the finest in car audio and sound to great high-definition monitors JVC has proven that it is a reputable company and a name you can trust.
Q: I want to buy a full stereo system. I want it to sound great and I want the bass to hit hard and be clean. What all do I need to buy to make that happen?
A: When buying a stereo it is important to outline what you want in terms of performance and sound. In general the more you are willing to spend the better your system will sound. The basic components you'll need for a good system are a high-quality stereo head-unit, four full range speakers (two front and two rear), two high-frequency tweeters, one or more subwoofers to provide the bass, a four-channel amplifier to power all of the full range speakers and a mono or two-channel amplifier to power the subwoofer. If you want to be able to fine tune your stereos sound then an equalizer is also a good idea and for better sound clarity and quality a crossover unit can be used to separate and direct the appropriate frequencies to the right speakers. The size and power-range of the speakers will depend a lot on the size of your car and how loud you want the stereo to be, but you will want to be sure to match your amplifiers power output to the power capabilities of the speakers in order to get the cleanest sound. In addition to the major components you will also want to get some good speaker wire and stereo chords to connect it all together.

Q: What does DIN mean and stand for? What's the difference between Single DIN and Double DIN when it comes to stereos, receivers, and in-dash dvd players?
A: DIN is the standardized size for car stereo head-units. Universally adopted in the 1980s it comes from the German Institute for Standardization or Deutsches Institut für Normung, hence DIN. The size refers only to the face of the unit not to how deep it is. A Single DIN stereo is roughly 7 inches x 2 inches (180mm x 50mm) and is the common size for a deck containing a single slide in CD player. Double DIN is the same width (7 inches) of single DIN but is twice the height making it 4 inches tall. Double DIN is most commonly seen in stereo units that have more elaborate displays such as small in-dash dvd players.