EXTERIOR
INTERIOR
LIGHTS
PERFORMANCE
SUSPENSION
BRAKES
DRIVETRAIN
AUDIO
WHEELS
GARAGE
Jet Throttle Body - Power-Flo TBI Spacer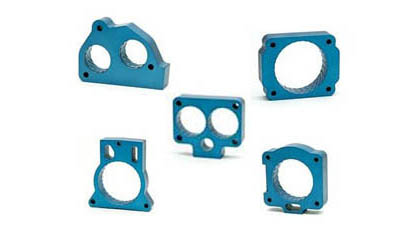 Jet Throttle Body - Power-Flo TBI Spacer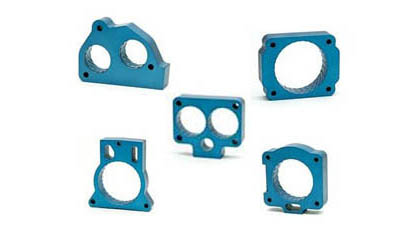 Fits On:

93-02 Dodge Dakota 3.9L (Automatic / Manual Transmission), 93-95 Dodge Dakota 5.2L (Automatic / Manual Transmission), 96-02 Do... See more

Description:
Jet Throttle Body - Power-Flo TBI Spacer
Uses aerospace engineering design which causes the incoming air to smooth out and speed up. This creates an air charge and builds pressure in the combustion chamber which in turn creates more power.Jet Performance Products is a proven leader in automotive tuning technology. Their background in tuning started with Jones Performance Fuel Systems over 40 years ago. Their Fuel Systems Division has given them the opportunity to tune everything from NHRA drag race cars, off-road race trucks and Sprint Cup cars. This experience has been the basis for the Jet line of performance tuning products for street applications. JET's engineering staff is unsurpassed and considered to be the best tuners in the industry.

Constant changes in computer technology of today's cars and trucks demand that the JET engineering staff be the best. Automotive computer systems progress daily, just like every form of technology, so Jet are dedicated to providing the customer with the latest in performance tuning technology possible. Extensive research and development, dyno testing and constant fine tuning ensures the most power from each part Jet makes.

JET's quickly growing staff of professional engineers and a highly dedicated team of performance enthusiasts run their everyday operations. Their ability to produce the best tuning in the industry gets you the end results that you want . . . MORE POWER!
Q: What is a throttle body? Why buy one?
A: According to wiki, "In a fuel injection engine, the throttle body is the part of the air intake system that controls the amount of air flowing into the engine, in response to driver input. The throttle body is usually located between the air filter box and the intake manifold, and usually attached to, or near, the mass airflow sensor." Aftermarket throttle bodies are designed to let more air through, and simply put more air equals more horsepower. If you want more power, buying a performance throttle body is a great way to go.

Q: How do you install a throttle body?
A: Throttle bodies are easily removed by taking off the factory bolts holding it in place along with all the sensors. Re-connect your sensors to your new throttle body and then install the aftermarket throttle body for power gains.

Q: What is a throttle body? Why buy a throttle body?
A: Air travels through your intake piping through your throttle body and into the intake manifold. The throttle body, which includes a throttle plate that opens and closes as you press and release the throttle, can be a major bottleneck to air flow on some trucks. A larger throttle body allows more air to pass through, thus creating more power.