Aero "Away" Tire And Engine Degreaser (1 Gallon)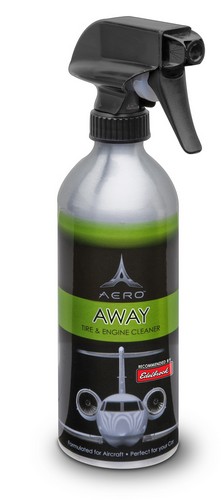 Fits On:

All Cars (Universal), All Jeeps (Universal), All SUVs (Universal), All Trucks (Universal), All Vans (Universal), All Vehicles ... See more

Description:
AWAY 1 gallon:
Formulated to remove heavy soil, brake dust and grease found on aircraft safely and effectively, AWAY is an environmentally friendly degreaser. It is a must that our degreaser perform to the very highest quality standards removing all dirt, soil, grease or brake dust from the surface of aircraft, while being gentle on sensitive components and specially treated surfaces. AWAY degreaser will replace a shelf or two of cleaning products in your garage. It works as a bug & tar remover, a wheel cleaner, a tire cleaner and an engine degreaser. AWAY cleaner is powerful enough to cut through grease on engines and baked-on brake dust… even on roughcast aluminum wheels. Tar, sap, and bugs will break down in just a matter of seconds.

Features
• Tire and Engine Degreaser
• Removes heavy brake dust and grease
• Works as a bug and tar remover
• Removes water spots, streaks and dust
• Recommended by Vic Edelbrock Jr.

Directions for use: For cleaning those dirty, greasy and grimy areas, apply a generous amount of AWAY to soiled areas and wipe or scrub surface lightly as required. Always keep surfaces wet and do not allow to dry before removing. Reinse area with lots of clean water and dry surface with a towel or allow to air dry. Apply to a small area at a time, follow with CLEAN to remove any streams. Test on a small inconspicuous spot first to check for any issues.