EXTERIOR
INTERIOR
LIGHTS
PERFORMANCE
SUSPENSION
BRAKES
DRIVETRAIN
AUDIO
WHEELS
GARAGE
Aero "Immaculate" Interior Cleaner (1 Gallon)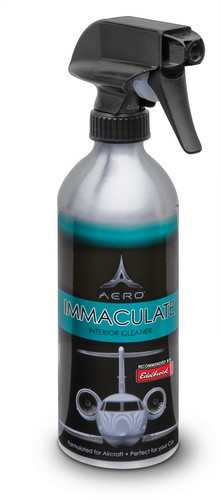 Fits On:

All Cars (Universal), All Jeeps (Universal), All SUVs (Universal), All Trucks (Universal), All Vans (Universal), All Vehicles ... See more

Description:
IMMACULATE 1 gallon:
When challenged to clean aircraft with multi-million dollar interiors and return them to looking like they were new, our detail teams at International Aero Services turn to IMMACULATE Interior Cleaner. Unsatisfied with every product we ever tried, we developed IMMACULATE to be the safe and superior cleaner that it is today. Trusted to outperform all other interior cleaners, our own detailers have built their reputations using this amazing product. To ensure that our aerospace clients keep their planes looking their best, we recommend they use this product between every major detail service. Now available to you,IMMACULATE is the secret to how flight crews around the globe keep their VIP aircraft looking brand new. Imagine how IMMACULATE your car's interior will look after using it. Use IMMACULATE on all your interior surfaces to give you that "just detailed" look. In just minutes, your entire interior will look sharp and smell fresh. Quickly and easily clean and maintain carpet, upholstery, interior plastics, vinyl, leather, rubber, metal and even audio/video equipment. The safe formula cleans, lifts off dust, ashes, dirt, grime, spills and fingerprints. IMMACULATE leaves your interior surfaces looking natural and revitalized.

Features:
• Interior Cleaner
• Lifts off dust, ashes and dirt
• Cleans carpet, uphosltery and interior plastics
• Safe on metal and audio party
• Easy to use
• Recommended by Vic Edelbrock Jr.

Directions for use: For use on any soft surface such as fabric, leather, vinyl, plastic, rubber orcarpet. Works wonders on removing dirt and grime from all surfaces. Apply product sparingly to a clean, 100% cotton towel or micro fiber cloth until surface is dry. Surface should be cool before applying. Test on a small inconspicuous spot first to check for any issues.