EXTERIOR
INTERIOR
LIGHTS
PERFORMANCE
SUSPENSION
BRAKES
DRIVETRAIN
AUDIO
WHEELS
GARAGE
Infinity Input Management System Manages Up To Seven Audio Input Devices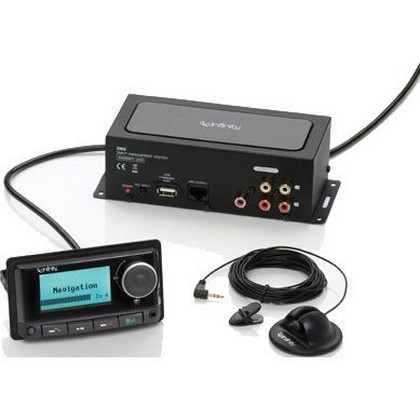 Infinity Input Management System Manages Up To Seven Audio Input Devices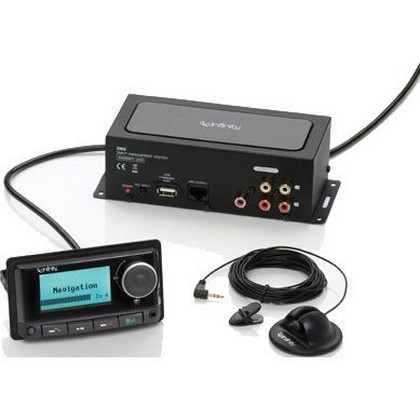 Fits On:

All Jeeps (Universal), All Vehicles (Universal)
Description:
• Infinity Input Management System
• Manages up to seven audio input devices
• Control a remote mountable control head for easy operation
• Enables a hard-wired interface of up to 7 devices with a factory or aftermarket audio/video system
• Compatible with factory navigation systems
• Source support includes: GPS navigation, bluetooth enabled cell phones, portable MP3 players, iPods, iPhones, satellite radios, and more!
• Built-in Bluetooth interface and includes a microphone for handsfree talking
• Auto-priority inputs allow certain sources to override others to make sure that you dont miss a turn or phone call
• Includes a USB charging only port for cell phones, usb compatible MP3 players, or any electronic device that can charge via a USB port
• Audio Inputs:

• 3.5mm Stereo jack for navigation
• 2.5mm Stereo jack for Bluetooth
• 3.5mm Stereo jack for audio devices
• 3.5mm Stereo jack for audio devices
• Stereo RCA jack for connection to aftermarket head unit
• Wiring harness (included) to connect the speaker outputs on the factory stereo
• Front 3.5mm stereo jack for temporary audio connections

• Audio Outputs:

• Front and Rear RCA for connection to amplifier
• Mono sub output for amplifier connection
• RJ45 cable for compatible Infinity Reference amplifiers

• The RJ45 (IMS) cable eliminates the need for RCA cable to send the audio signal between source and amplifiers (only compatible with certain Infinity Reference and Kappa amps)
• Allows naming of inputs
• Dimensions (of control head): 1-1/4"D x 4"W x 2"H
Infinity has been in the business of producing audio equipment since 1968. The Stamford, Connecticut based company started off manufacturing loud speakers but over the years has greatly expanded their lineup to include a host of mobile audio products. With a commitment to innovation and technology they have managed to stay at the front of the field and have even been trusted enough to provide audio equipment to several OEM manufacturers including Hyundai and Mitsubishi. With superb service, top notch products and an excellent reputation, Infinity has earned their place as one of the best in the mobile audio business.
Q: What are the different types of cables I might need for a custom audio or video setup in my vehicle? What does each type do exactly?
A: There are several different types of cables involved in a custom car audio setup. Plain old electrical wire is often used to hook up your head unit to a 12 volt power source however amplifiers use much heavier gauge power wires because they are high power applications. Most power wires are red in color and ground wires should be black in color to avoid confusion. Remember don't skimp out on the ground wire, make sure it is large and high quality to ensure your system keeps working right. Speaker wire or speaker chord is a specialized form of woven copper wire used to connect your speakers to the rest of the system. These wires come in pairs (two wires connected side by side) and are sometimes bare on the end but often times have male RCA style end-fittings. Often times recognized by its transparent insulation it usually comes in a large gauge for better sound quality. Patch cables are thick paired cables with male RCA style fittings used to connect various car audio components but most commonly used to connect the head unit to the amplifier. Remember when you see RCA connectors if they are red and white that usually indicates an audio signal and yellow indicates a video signal. There are also cables that allow you to run an iPod into your head unit that consist of a small chord with 1/8" male stereo connectors (like your iPod headphones have) on either end. One end goes into the iPod output and the other end plugs into your car stereo's accessory input.