Hasport Wiring Subharness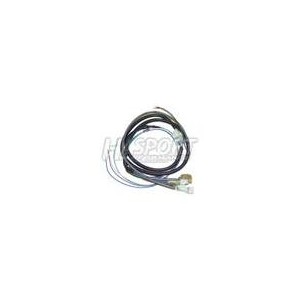 Hasport Wiring Subharness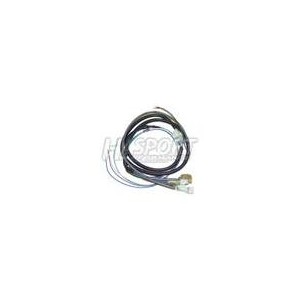 Fits On:

92-95 Honda Civic DX/LX With VTEC Engine, 94-95 Acura Integra RS/LS With VTEC Engine
Description:
Wiring subharness for 92-95 Civic DX/LX 94-95 Integra RS/LS with VTEC Engine

Specifications
Box Size (Inches): 6x6x3
Weight (lbs): 2
Hasport, based out of Phoenix, Arizona, is a giant in the Honda tuning world, and we're happy to team up with them. They are known for building some of the quickest CRXs, Civics and Integras anywhere in North America, as can be seen in their successful CRX debut in the Hot Version: American Touge 2.

Hasport carries a diverse line of engine mounts, axles, cooling fans, swap kits and more for most Hondas, and Subarus too!

Hasport has a straight-forward, no-nonsense approach to tuning, and with lots of successful track experience under their belt, they certainly know how to tune cars and it shows!
Q: What is an engine wire harness? Why buy one?
A: Your vehicle has lots of wires in the engine bay and under the dash board. These wires are crucial for controlling the functions of your motor including the ignition system, gauges, engine management and a host of other functions. If you are working on a restoration project, have added aftermarket ignition components or electronic accessories, or have suffered an electrical fire one of the best available options is to step up to an aftermarket engine wire harness. These harnesses are designed to simplify and cleanup the wiring in your engine bay for a great aesthetic every time you pop the hood. They feature color coded wiring, well designed fuses, and circuit protection to ensure that your system remains protected from short circuits and power surges. With an aftermarket engine wire harness installed you will have a clean and reliable electrical system that will keep your ride running smooth for many years.


Not able to find what you are looking for?

1996 MERCURY 135HP ENGINE WIRE HARNESSES 909
SeaDoo (3) Wire Harnesses: Steering, Engine, REAR - 00 01 RX DI 951 Harness
SeaDoo (3) Wire Harnesses: Steering, Engine, REAR - 00 01 RX DI 951 Harness
1989 MERCURY 150HP ENGINE WIRE HARNESSES 1766
95 Honda Civic Si Engine Wire Harness VTEC OBD1 5speedMT OEM UNCUT WBADGE 929394