H&R TRAK+ Wheel Adapters For Porsche Wheels: 5/130 - 71.6 CB; Width: 25mm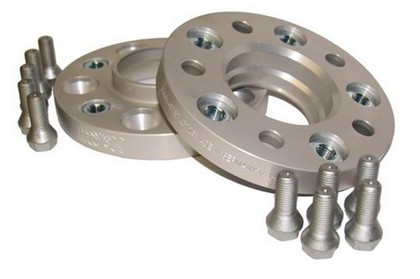 H&R TRAK+ Wheel Adapters For Porsche Wheels: 5/130 - 71.6 CB; Width: 25mm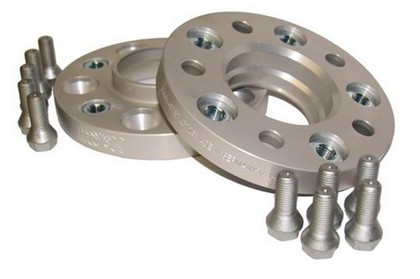 Fits On:

1988-1992 Ford Probe , 1993-1997 Ford Probe 24V V6, 1993-1997 Mazda 626 Type GE, 1993-1997 Mazda MX6 6CYL, Type EC, 1994-2002 ... See more

Description:
Have you ever seen 'to-die-for' wheels on a Porsche but not been able to get a set for your car? Now you can with H&R TRAK+ Wheel Adapters. Available in 25mm thickness, H&R TRAK+ Wheel Adapters change a vehicle's bolt pattern so that wheels from a Porsche can be used on your vehicle with a 5/114.3 bolt pattern and 67.1 center bore.
H&R is one of the best known names in suspension. From your race car to your street car, H&R will go beyond your expectations.

Since the late 1970s, H&R has been manufacturing the highest quality premium suspension components available. Proven quality and true performance can only be obtained through precise, in-house design, innovative technology and superior attention to detail. These standards define the H&R esteemed automotive heritage and allow them to produce performance street suspension applications that unleash a vehicle's superior handling and ride potential.

Co-founders Mr. H and Mr. R, with their vast automotive engineering skills, extensive driving experience and first-hand suspension expertise, introduced the original aftermarket performance springs to the European market, immediately establishing H&R as the one-and-only automotive authority in suspension technology for driving enthusiasts and professionals worldwide.

H&R is all about quality. From the finest materials to their design specific applications and state-of-the-art manufacturing processes, H&R defines quality excellence.
Q: What are wheel adapters? Why buy them?
A: Wheel adapters bolt onto your existing hubs and allow you to run wheels with different bolt patterns from what is on your vehicle. This opens up a whole new world of wheel possibilities so no matter what your style preference you can find the perfect set of wheels to mount on your machine. Wheel adapters are also available in different thicknesses and with different length studs to accommodate wheels of all offsets and widths. Now when you see a set of wheels on a BMW that you thought could never fit on your Chevrolet, you can think again, because wheel adapters will give you the freedom to slap virtually any wheel on your ride, and drive away with confidence that you have the look you want and the strength and safety that comes along with a high-quality wheel adapter.


Not able to find what you are looking for?

FWD Front Wheel Drive Bearing Removal Adapter Puller Pulley Tool Kit
FWD Front Wheel Drive Bearing Removal Adapter Puller Pulley Tool Kit
2 USED 1.5" WHEELS SPACERS ADAPTERS Ford F150 Expedition 6 lug 6x135 Raptor
US Shipping FWD Front Wheel Drive Bearing Removal Adapter Puller Pulley Tool Kit
US Shipping FWD Front Wheel Drive Bearing Removal Adapter Puller Pulley Tool Kit