EXTERIOR
INTERIOR
LIGHTS
PERFORMANCE
SUSPENSION
BRAKES
DRIVETRAIN
AUDIO
WHEELS
GARAGE
Gude Performance Camshaft Pro Race(Includes $250 Core Charge That Can Be Refunded With Return Of Core)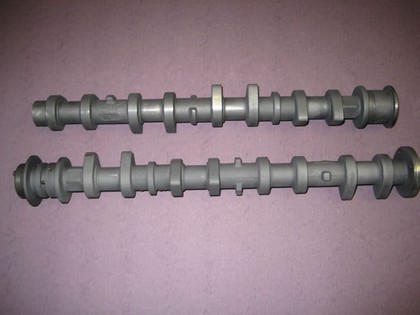 Gude Performance Camshaft Pro Race(Includes $250 Core Charge That Can Be Refunded With Return Of Core)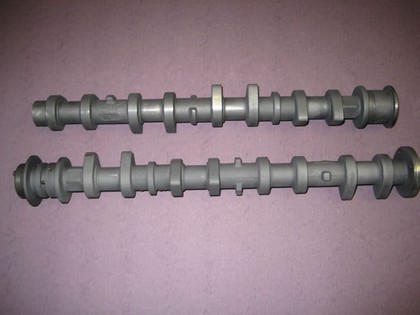 Fits On:

91-02 Saturn SL/SE 1.9 DOHC
Description:
Pulls from mid range to redline.
POWER BAND: 4000 R.P.M. to 8000 R.P.M. (400RAV)
IDLE: (Fair)
SPECIFICATIONS:
Intake: LIFT – 0.400 DURATION – 238
Exhaust: LIFT – 0.400 DURATION – 238

BULLFROG CAMSHAFTS by GUDE PERFORMANCE, are the measuring stick by which all other camshafts are measured. (Not a low price, poor performance, look-a-like.)

BULLFROG CAMSHAFTS are designed and engineered by Mr. Roy Gude of GUDE PERFORMANCE. Mr. Gude is a state of the art engineer whose designs have supported some of the world's best performance race cars, air crafts, and world record holding racing boats. Auto racing's best turn to Mr. Gude for the answers!

BULLFROG CAMSHAFTS pack the punch to do the job!!!! One of the most effective ways to increase the performance of any four stroke engine is to optimize the valve lift and timing of the camshaft.

BULLFROG CAMSHAFTS are designed for the performance enthusiast who wants explosive top end power, or monstrous torque through the midrange. Mr. Gude has developed the most effective camshaft for drag race, road race, and solo I, or solo II cars. Every BULLFROG CAMSHAFT is constructed from a factory core and tested and proven to the highest racing standards.
Gude Performance has always been a sort of an underdog company in the import performance scene, producing individual parts and packages that have garnered proven power gains for many engine applications. The folks at Gude are serious about racing and test their products on a wide array of performance vehicles before making them available to the public. Whether you just want a little more passing power or are looking to dominate at the track, Gude is great.
Q: How do you install camshafts?
A: Installation should be left to the pros on this one since timing will be involved. If you plan on doing it yourself removal of the upper timing belt cover will need to be done to reveal the cam gears. The valve cover along with the camshafts will need to be removed. Once this is done replace your factory camshafts the aftermarket camshafts and reinstall your cam gears. Make sure when you remove and reinstall the camshafts and cam gears they are at top dead center (TDC). Replace everything as you removed them and re-time your vehicle.

Q: Are camshafts sold individually?
A: Camshafts are sold individually unless otherwise noted in the product description. Single overhead cams (SOHC) utilize one camshaft while dual overhead cam (DOHC) motors utilize two.

Q: What do camshafts do? Why buy camshafts?
A: Air travels through your intake manifold into your intake valves and exhaust valves. By upgrading to more aggressive camshafts on both the intake and exhaust side, it will create greater duration and lift. This means the intake and exhaust valves can remain open longer, which allows for more air to move through the cylinder head efficiently. If you're looking to get more horsepower out of your car, aftermarket camshafts are a great option.