EXTERIOR
INTERIOR
LIGHTS
PERFORMANCE
SUSPENSION
BRAKES
DRIVETRAIN
AUDIO
WHEELS
GARAGE
Flex-a-lite Automatic Transmission Coolers - Translife Heavy Duty, 18K GVW (6 Pass)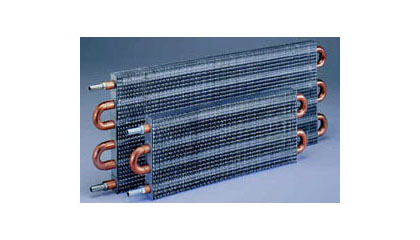 We did your comparison shopping for you!
Why are we showing competitor prices? Click Here
Video Description:


In this episode, we interviewed Bill Stock from Flex-a-Lite. Here are some highlights from the interview:

*At 0:35 he talks about how Flex-a-Lite has been around for 50 years!

*At 1:45 he talks about how most of Flex-a-Lite's fans are based on a universal format, where the customer already knows the size they want.

*At 3:01, they talk about how when it comes to oil and transmission fluids, heat is what kills it and breaks it down and Flex-a-Lite products do a great job and keeping those fluids cool.

*At 3:26, he talks about the amount of R&D that goes into their product engineering.****;At 5:44, they talk about how the radiators are made and about the accessory channels that run along the side of the radiators and give the user a lot of options for bracketry and customization.
Fits On:

00-02 Ford Focus 1.6 / 2.0L L4, 00-02 Mitsubishi Eclipse 3.0L V6, 00-02 Nissan Frontier 3.3L V6, 00-02 Plymouth Neon 2.0L L4, ... See more

Description:
Tests have proven that a 20 degree drop in transmission fluid temperature can double the life of automatic transmission components. Cooler tranny oil gives more reliable, consistent shifts under racing conditions, and prevents transmission damage under extreme towing conditions. These coolers provide a reliable means of cooling your auto transmission. Cooler capacity is based on GVW rating. Select cooler size based on severity of service.
GVW: 18,000
Number of Passes: 6
Dimensions: 7-1/2 x 15 x 3/4 inch
Flexalite has been around for more than 40 years, and specializes in cooling products. They are based in Fife, Washington, and have a 65,000 square foot manufacturing plant. In 1998, Flex-a-lite was awarded "Outstanding Business of the Year" by the local chamber of commerce. They are clearly a company that takes pride in what they do.
Q: What does an automatic transmission cooler do? Why purchase one?
A: The hotter your transmission oil gets, the more damaging it can be for your transmission. During road racing, drag racing or uphill driving, your transmission is put through a lot of strain. If you put your transmission through this type of strain regularly, it is important to add extra protection for your transmission. For ultimate heat control you're going to need a transmission cooler - it's not worth sacrificing your expensive transmission.

Q: How do you install an automatic transmission cooler?
A: All coolers come with fittings for connections to either steel-braided or high-pressure lines. These lines are routed from your oil filter through the cooler into your engine and vice versa, this gives the oil a chance to cool down before returning back into your engine.