Firepower E-6011 1/8" Arc Welding Electrodes 5 Lbs.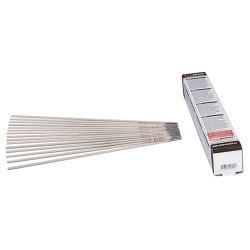 Fits On:

Description:
Features and Benefits:

•Premium AWS Class E-6011
•Mild steel type
•Deep penetration, welds through rust, scale, oil and dirt
•Use when you are unable to prepare the welding surface
•AC or DC, reverse polarity

60,000 PSI tensile strength. All position electrode.
Not able to find what you are looking for?

The Haynes Welding Manual: Gas, Arc, MIG, TIG, Plasma Welding and Cutting