EXTERIOR
INTERIOR
LIGHTS
PERFORMANCE
SUSPENSION
BRAKES
DRIVETRAIN
AUDIO
WHEELS
GARAGE
Earthquake Mega Bass Music Bass Enhancer (With Remote Bass)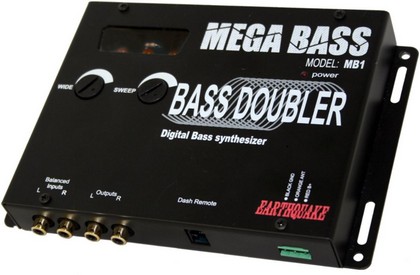 Earthquake Mega Bass Music Bass Enhancer (With Remote Bass)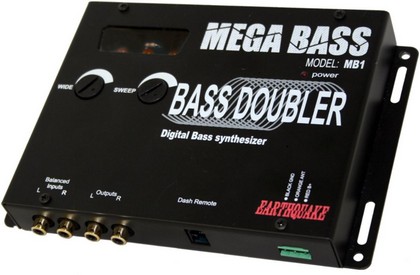 Video Description:


In this episode, we interviewed Joseph Sahyoun, owner of Earthquake Audio, in an effort to uncover what makes Earthquake such a solid company and what makes their speakers hit so hard! This guy is a grandfather in the industry, so there's a lot to be learned by watching this. Here are some highlights:

*At 0:47 he explains how the company started in 1984 and his background is as an engineer more than anything.

*At 3:30 he explains very specifically about which ways Earthquake is a leader that sets trends that others follows.

*At 6:10, he explains the patented Piston Max technology Earthquake uses and how it allows for more excursion of the speakers!

*At 16:02, Earthquake says that Andy's is very professional and commends our efforts to educate our customers about the products we sell.
Fits On:

All Cars (Universal), All Jeeps (Universal), All Muscle Cars (Universal), All SUVs (Universal), All Trucks (Universal), All Va... See more

Description:
• Maximum input level: 15 Vrms
• Maximum output level: 13.5 Vpeak
• Frequency response: 10Hz - 80kHz ±0.3dB
• Total harmonic Distortion: 0.001%
• Balanced input noise rejection: > 60dB
• Input impedance: 10 kOhms
• Output impedance: 150 Ohms
• Power supply: High headroom PWM
• Power draw: 160mA
• Recommended fuse rating: 1 Ampere
• Dimensions (H x W X D): 1-1/8 in x 8 in x 5-1/2 in + 1/4 in for RCAs

The world of car audio can be difficult to navigate, but the people at Earthquake have made it their mission to deliver one stop shopping to audio enthusiasts all over the world. With over a decade of experience they have developed a full line of products that boast high-end sound quality without an outrageous price tag. Based in Hayward, CA the company was founded by enthusiasts and they have proven their products in sound competitions all over the country. With a massive trophy case to prove their clout, Earthquake products are not just about being loud, but also delivering a high quality music experience and a unique look. Backed up by excellent service and expertise, the people at Earthquake look to continue to make their mark for years to come.
Q: What does an Equalizer do? Why buy an Equalizer?
A: If you have ever been to a concert and seen a guy sitting at the back of the theater in a booth operating a bunch of sliding knobs, then you have seen an equalizer in action. The basic function of an equalizer is to let you fine tune the output signals for various frequency ranges to customize the sounds to your particular taste or to compensate for acoustic problems. Each band on an equalizer represents a frequency range that you can fine tune in. This usually ranges from around 50 Hz to 16 kHz. A simple equalizer may only be split up into 4 bands but larger equalizers are in the 7 to 10 band range. If you what the freedom to adjust your stereo for different styles of music or songs, or maybe find that you like a richer sound when playing music that doesn't work for listening to the news, then an equalizer will certainly help you out.

Q: How do I know how many bands I should get in my Equalizer?
A: Equalizers can make a great addition to any sound system. They are particularly useful if you find yourself listening to many different types of music where you need to be able to custom tune your stereo to get the best sound from each style. Each band on an equalizer represents a frequency range, so the more bands on the equalizer the better your ability will be to fine tune the sound quality of your system. The amount of bands you choose is largely decided by personal taste. If you are really picky and want to be able to make every possible tweak to your sound quality a 7-10 band equalizer is probably what you want. However if you just want to compensate for things like resonating road noise and the basic acoustic problems of your car's interior a 4 band equalizer is probably enough.