Dynamat 12 Sq. Ft. Total: Superlite Tripak Kit, 3-Sheets (18" X 24" Each) Of Sound Dampening Material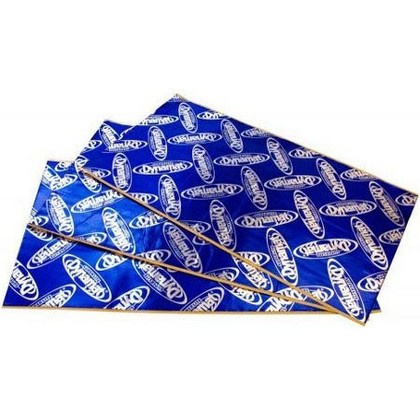 Dynamat 12 Sq. Ft. Total: Superlite Tripak Kit, 3-Sheets (18" X 24" Each) Of Sound Dampening Material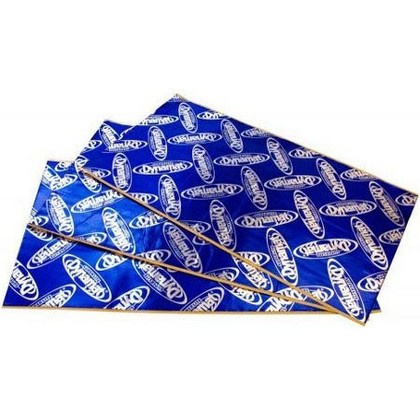 Fits On:

All Jeeps (Universal), All Vehicles (Universal)
Description:
• Dynamat Superlite Tripak Kit
• High-end sound dampening material
• Reduces noise caused by road noise, as well as vibrations
• Helps reduce speaker distortion on some vehicles and audio systems
• Ideal for small cars
• Simple peel and stick installation
• Total Surface Area Coverage: 12 sq. ft.
• Includes 3 sheets
• Each sheet is 18" x 24"
Dynamat is the premier brand from the folks at Dynamic Control of North America, Inc. The Hamilton, Ohio based firm is known throughout the industry as a global leader in sound and vibration control products. Founded in 1989, Dynamat quickly earned a superb reputation from classic car and mobile audio enthusiasts alike who were looking to minimize outside noise inside the cockpit. Thanks to their superior products they became the go-to brand and have not looked back since. With a huge variety of products to suit every imaginable application and excellent customer service to boot, Dynamat looks to maintain its foothold on the industry for many years to come.
Q: What does sound proofing do? Why buy sound proofing?
A: The job of sound proofing is to set up an acoustic barrier that helps keep road noise out and your car stereo's sound in. This will make your stereo more efficient and help the acoustics of your car's interior by reducing echoes, drones and rattles. Just like thermal insulation in your house, sound proofing usually comes in sheets or in spray on form and is installed on the large surfaces of your car (under carpets, trunk floors etc.) that would normally let sound through and also echo, rattle and reverberate sound waves. When installed sound proofing helps to transform the cabin of your car into a pleasant and quiet place to drive, until you turn on the stereo and then you receive the full sound potential from your car audio system.


Not able to find what you are looking for?

Roll of Single Sided Auto Interior Heat Shield & Sound Proofing Insulation
Roll of Auto Interior Double Sided Heat Shield & Sound Proofing Insulation
2011 PORSCHE 911 GT3 ROOF FOAM BODY SOUND PROOFING INTERIOR FACTORY OEM -420A
50 SqFt GTMAT Sound Deadener Proofing Thick Insulation Material+Dynamat Sample
2011 PORSCHE 911 GT3 ROOF FOAM BODY SOUND PROOFING INTERIOR FACTORY OEM -420B