Dorman Power Inverter - Access Plug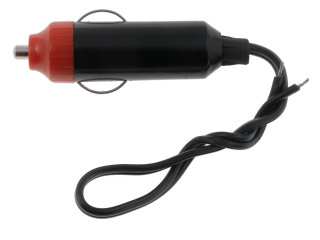 Dorman Power Inverter - Access Plug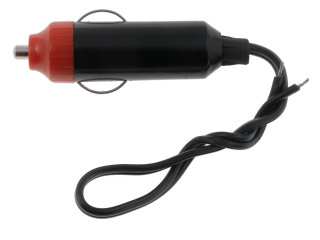 Fits On:

All Jeeps (Universal), Universal - Fits All Vehicles
Description:
Dorman products are refurbished from older products. Despite not being brand new, Dorman sells items that are at the same quality as new products. Products that were believed to only be able to be bought at a dealer can now be purchased from Dorman.

Fits standard length cigarette lighter receptacle, pre-wired with leads to connect to 12-volt accessories

Type: Accessory Power Plug
Brand: Dorman - HELP! - Carded
It's entirely possible that you already have Dorman products installed on your ride and don't even know it. You see, Dorman is an OEM supplier to many car makers, meaning that it must meet certain quality and performance standards. Need a factory leaf spring, maybe a transfer case control module, or even a window crank washer? Yep, Dorman makes those, and many more factory-grade replacement parts.
Q: What does a Power Inverter do? Why buy a Power Inverter?
A: The basic function of a power inverter is to take your vehicle's 12 volt DC power and convert it to 110 volt AC power like you have in your standard home wall outlet. Depending on the amperage rating of the inverter this lets you run a wide array of electrical devices that need AC power to work like televisions, small appliances, power tools or any AC style charging device. This makes them very useful on road trips and camping adventures. Inverters come in a lot of different styles, some are hardwired to the car's battery and some are simple adapters that plug directly into a cigarette lighter outlet. Check your power needs carefully before choosing the right power inverter.


Not able to find what you are looking for?

Stanley PC809 800 Watt Inverter
Peak PKC0BO 400-Watt Tailgate Power Inverter New Other
XANTREX FREEDOM 458 81-2010-12 INVERTER/CHARGER
500W DC 24V to AC 220V + USB Portable Voltage Transformer Car Power Inverter NM
AIMS Power (PWRB1000) 1000W Value Power Inverter