Central Tools Sled Type Cylinder Bore Gauge 2.157"-7"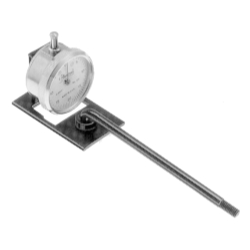 Fits On:

Description:
Features and Benefits:

•Full face visibility with a 10-1/2" handle and a set of contact extensions
•Range: 2.125-7
•Graduations: .0005"
•Reading: 0-20-0This sled style quickly and accurately checks cylinders for wear. Also when used with a micrometer it will check the cylinder diameter. Its durable construction allows for a strong and longer tool life.
Not able to find what you are looking for?

CAM CHECKEr W/ DIAL ENGINE BUILDING TOOLS 0-1.000" dial indicator Proform 66838
Proform 66766 Blue Adjustable Ring Compressor 4.000-4.090 Engine Building Tool