EXTERIOR
INTERIOR
LIGHTS
PERFORMANCE
SUSPENSION
BRAKES
DRIVETRAIN
AUDIO
WHEELS
GARAGE
Borla Headers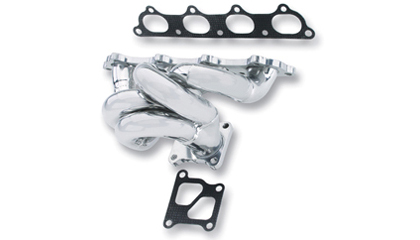 Borla Headers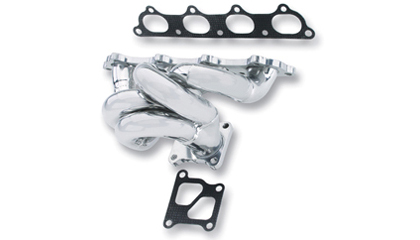 Video Description:


Check out this episode of Andy's Auto Sport TV where we explain all the basics about headers. In the video, we explain why headers open up horsepower gains and explain the difference between different types of headers. We also show how to install headers and then show the resulting horsepower gains with our dyno run results!

Video Description:


In this episode, we interviewed David Borla from Borla Exhaust! This is the man behind one of the most famed exhaust brands in the world. Here are some highlights from the video:

*At 2:43 he mentions how Borla products come with a million-mile warranty! Also, all their parts are made right here in the USA.

*At 3:28, he talks about how many other exhaust companies are actually muffler companies who simply bolt some pipe to a muffler to create an exhaust system, and how Borla distinguishes itself from them by engineering each system from tip to tail from scratch.

*At 4:12 he talks about how Borla products don't drone, which is a huge upside about Borla products.

*At 10:23, David Borla urges customers to look for the Borla line at Andy's Auto Sport!
Fits On:

03-04 Mitsubishi Evolution VII 2.0L 4 Cylinder Turbo AWD Manual Transmission 4DR
Description:
T-304 Stainless Steel
Borla Header Kits utilize mandrel bent tubing and are built of aircraft-quality T-304 stainless steel inside and out, not mild steel, not aluminum, not coated aluminum, and not just wrapped with stainless on the outside for show. T-304 stainless steel has the highest chromium content, making it the most resistant to corrosion and therefore the most desirable material for a long-lasting exhaust system. Each kit is rigorously tested before production for optimum performance and to ensure an original equipment level of fit. Borla engineers and manufactures all of their exhaust products in the USA and is so confident in their products they back them up with a Million-Mile Warranty.
Q: For which vehicles is it necessary to buy a pair of headers? On your website are headers automatically sold in pairs for these vehicles?
A: When purchasing exhaust headers for a V-6 or V-8 engine, the header package is complete with two headers. If your vehicle is a 4-cylinder, there only a single header that is used.

Q: What does a header do? Why buy a header?
A: An exhaust header is a performance product that replaces your factory exhaust manifold and improves an engine's performance by allowing air to flow more freely. The easier an engine breathes the more power it produces. Headers generally use piping with a wider diameter than factory tubing, which allows more air to pass through the exhaust system than factory. A header is one of the easiest bolt-on modifications you can make to increase horsepower, making an effective use of money if your goal is to quickly gain horsepower.

Q: How do you install a header?
A: A header is a direct bolt-on. Simply remove the factory OEM exhaust manifold and the aftermarket header is put in its place. The header is to be attached the head of your vehicle. Remove all the bolts that hold the flanges in place and detach the factory manifold. The down pipe or exhaust pipe should be removed as well and then reattached once the header flanges are bolted back onto the head.

Q: How much does the material used to make the header matter?
A: There are two main materials that headers are manufactured out of: ceramic and stainless steel. Ceramic headers are less expensive, but are prone to cracking if they get to be extremely hot. Stainless steel headers are more expensive but are more durable and generally more stylish. Stainless steel headers can take any kind of heat you throw at it and not prone to cracking.

Q: What are the different tubing options for headers and what is the difference between them?
A: There are two major designs for headers: the 4-2-1 design and the 4-1 design. In many cases 4-1 headers are designed for racing applications where the vehicle is being driven at or near redline. The 4-1 design maximizes top end power, whereas the 4-2-1 evenly distributes it throughout the power band. Either way, you're going to be getting more horsepower from a header.