Blox Racing Street Series Forged Lug Nuts - 12 X 1.5mm (Red)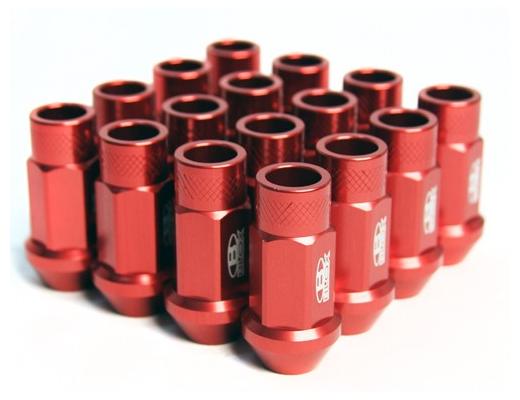 $57.60
For set of 16

Color : Red
Blox Racing Street Series Forged Lug Nuts - 12 X 1.5mm (Red)

$57.60
For set of 16

Color : Red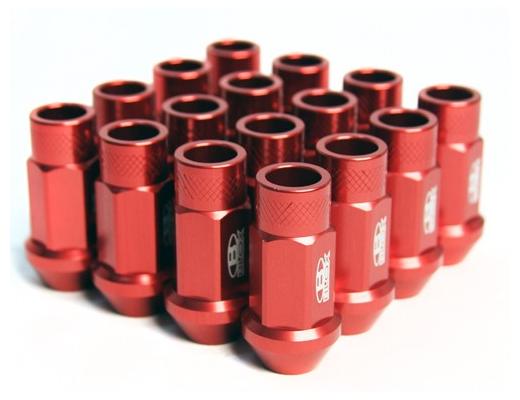 Q: What are lug nuts? Why buy them?
A: Lug nuts are the crucial pieces that connect your wheels to your vehicle. While factory lug nuts may do an adequate job on a stock machine, aftermarket wheels and performance upgrades often require upgraded lug nuts to match. High performance lug nuts are designed for the rigors of high speed driving to provide maximum strength to keep your wheels secure. In addition these lug nuts are light weight which reduces rotational mass and unsprung weight to maximize your vehicle's performance and handling characteristics. Available in a host of different finishes and designs you can find the perfect lug nuts to give ride a distinctive look that is the perfect match for your wheels. In addition lug nuts are an affordable upgrade for even budget minded enthusiasts.


Not able to find what you are looking for?

2 NEW Front Left & Right Wheel Hub and Bearing Assembly Pair for GM ABS 5 Lug
20PCS SILICONE CAR WHEEL NUT LUG DUST COVER CAP PROTECTOR BOLT HUB SCREW RIM
4 Used Dodge Truck 8-lug Wheel Hubcaps/Centercaps
20 Pcs Universal Racing Wheel Lug Nuts Long Rims Tuner P1.5 X M12 Black 7075
SEASONAL TIRE WHEELS STORAGE CARRY BAG 26" DIAMETER WITH LUG NUT STORAGE POCKET