EXTERIOR
INTERIOR
LIGHTS
PERFORMANCE
SUSPENSION
BRAKES
DRIVETRAIN
AUDIO
WHEELS
GARAGE
Blitz Audio 2-Way Electronic Crossover Network With Subwoofer Level Control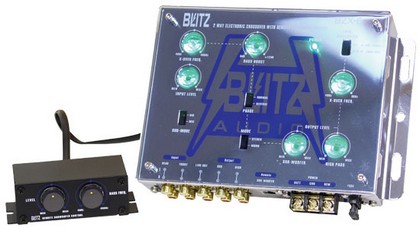 Blitz Audio 2-Way Electronic Crossover Network With Subwoofer Level Control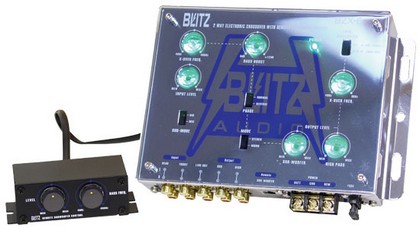 Blitz Audio is a New York based aftermarket car audio firm that specializes in bringing the latest and greatest car audio and lighting components to the consumer market at very reasonable prices. Founded by real car audio enthusiasts the Blitz Audio team boasts great knowledge and customer service for their full product lineup. Every Blitz component has been carefully constructed and thoroughly tested before it reaches the customer's hands so you can be sure you are getting the best possible product whenever you purchase from Blitz Audio.
Q: What does a Crossover do? Why buy a Crossover?
A: The job of a crossover is to split your audio signal into different bands based on the frequencies and then these bands can be routed to the speakers that are best suited for those bands. In other words it sends the bass signals to the subwoofers and the high-frequency signals to the tweeters. By using a crossover your subwoofers will no longer waste energy trying to process the entire acoustic band but only the frequencies that it can handle. This makes for added clarity in your car audio system and also gives the owner more flexibility when it comes to fine tuning the system.