Blackworks Racing Shift Knob - Type-R Weighted, 5 Speed, 10x1.5 (Gold)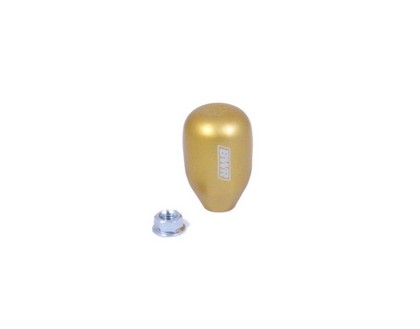 Blackworks Racing Shift Knob - Type-R Weighted, 5 Speed, 10x1.5 (Gold)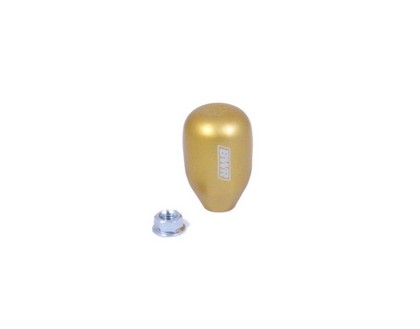 Fits On:

Honda / Acura (manual transmission)
Description:
Blackworks Racing Shift Knob - Type-R Weighted, 5 Speed, 10x1.5 (Gold)
Blackworks Racing has become a veritable Jack-of-all-trades in the import community, offering many staple items for the performance-minded. Short shifters, lug nuts and wheel studs, control arms, tow hooks, and even a hydraulic handbrake are all products that you'll find with the Blackworks logo on them. If you're in need of some good-looking accessories at a great price, we think you'll dig on Blackworks Racing products.
Q: Do shift knobs fit every vehicle?
A: Shift knobs are universal, which means they fit most cars and trucks. Universal shift knobs use a universal set-screw attachment and include a finishing ring. The key thing to look out for is that there is a difference between automatic and manual shift knobs. Some shift knobs are car specific and will thread onto your factory shift lever. One caveat is for cars that are an automatic and have a button on the shift knob - for those, you have to buy a replacement shift knob that also has a button in order to maintain the functionality of the knob.

Q: I have an automatic. How do I know which of these shift knobs will work?
A: Whether or not a shift knob will work on your automatic vehicle will depend on how your stock shift knob operates. If your existing shift knob uses a button to shift gears, your best bet is to use an aftermarket shift knob that also has a button. The location of the button does not matter, as top or side-mounted buttons will work with almost any automatic transmission that requires a button. If your automatic shifter does not use a button, you may use any universal shift knob.

Q: Why buy a shift knob?
A: Aftermarket shift knobs are a great way to spruce up the interior of your vehicle. With hundreds of different styles, you are sure to find the right shift knob for you.

Q: How do you install a shift knob?
A: Universal shift knobs use allen screws to attach to your factory shift lever. Car specific shift knobs will thread onto your factory shift lever.


Not able to find what you are looking for?

2007-14 FJ Cruiser Shift knobs.
BMW Weighted Leather ZHP Shift Knob 25117896886 6 speed
BMW Weighted ZHP Shift Knob 25117896031 5 speed
POKEBALL Shift Knob Cover. Custom Crocheted for Round Shifters
Black F ing Fast Mustang 5 Speed shift knob M12x1.75 thread