EXTERIOR
INTERIOR
LIGHTS
PERFORMANCE
SUSPENSION
BRAKES
DRIVETRAIN
AUDIO
WHEELS
GARAGE
AutoLoc Voodoo 180º Lambo Vertical Door System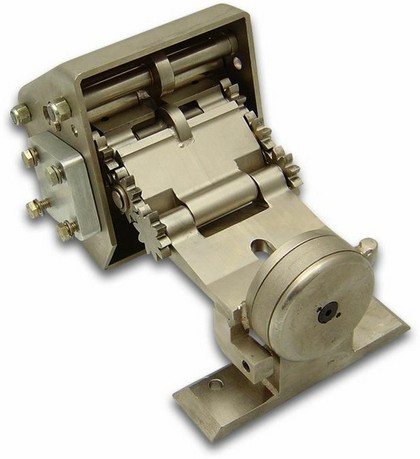 Fits On:

Description:
Raise your doors to new heights! AutoLöc's™ revolutionary Voodoo Door Hinge™ takes custom doors to new levels with and incredible FOUR (4) different types of door movement! The Voodoo Hinge™ provides both forward and rear vertical lambo door movement, as well as forward and rear suicide-style movement. The VooDoo's™ vertical lambo door movement allows for more body and fender clearance than any other lambo-style door on the market. The suicide movement of the VooDoo Hinge™ also provides industry-leading clearance, with full 180 degree suicide hinge movement (both forward and backward). Give your car a totally unique and custom look, and raise your doors to new heights today with the AutoLöc™ Voodoo Door Hinge™.

Features:
Heavy-Duty Construction
Four Different Door Movements
Autoloc is an established manufacturer that has a knack for developing creative new products. They were among the first to offer vertical door conversion kits and shaved door kits, to name a few. Their shaved door kits are powered by strong solenoid systems that are extremely durable. A shaved door kit is a great way give your vehicle an ultra-clean look!
Q: What are vertical doors? Why buy vertical doors?
A:
Vertical door kits are door hinges that allow your doors to open up in a Lamborghini fashion, vertically. They are perhaps the most head-turning modification you can do to your car. The exquisite characteristic once only seen on world-class super cars is now available for your car. If you are looking to get your car noticed, there is no doubt whatsoever that having vertical doors on your car will do that.
Q: What is included with lambo door kits?
A:
Lambo doors come with all necessary hardware and hinges allowing you to bolt or weld on to your vehicle. Kits come with shocks that power your doors upward. Different brands have different mechanisms for opening the door, but all utilize a shock made to uphold the weight of your door. So right when you grab the handle of your door and open (unlatch) it, the door automatically goes upward since there's upward pressure being applied by the shocks that are installed with the kit.
See all 5 questions & answers