EXTERIOR
INTERIOR
LIGHTS
PERFORMANCE
SUSPENSION
BRAKES
DRIVETRAIN
AUDIO
WHEELS
GARAGE
AutoLoc Cable Relocation Extension Kit

$27.98
For each

Free Shipping!
*Continental U.S. only.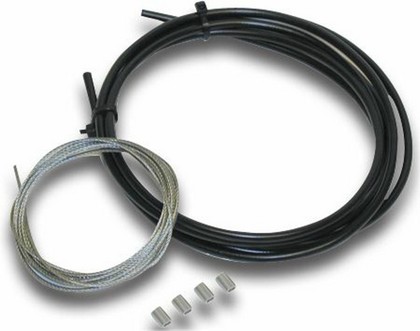 Fits On:

Description:
MOUNT IT WHERE YOU WANT IT! Autolöc's™ SVAEX Cable Extension Kit allows you to route the pulling force of Autolöc's™ exclusive Power Pull Solenoids to any location in your vehicle.

With the SVAEX, you can mount your solenoids in any location you can dream up and direct 100% of their pulling power to your door latches.

Mounting your solenoids inside your vehicle greatly reduces the chance of water damage and allows for easier installation. The kit includes 10 feet of pre-stretched stainless cable, cable housing, and aluminum cable crimps.

Features:
Mount Your Solenoids Anywhere
Reduce Chances Of Water Damage
Route Power To Where You Need It
Reduces Installation Time
Easy Adjustments
Toll Free Tech Support
Autoloc is an established manufacturer that has a knack for developing creative new products. They were among the first to offer vertical door conversion kits and shaved door kits, to name a few. Their shaved door kits are powered by strong solenoid systems that are extremely durable. A shaved door kit is a great way give your vehicle an ultra-clean look!
Q: Are vertical doors the same as lambo doors?
A:
Lambo doors and vertical doors are two names for the exact same thing.
Q: What is included with lambo door kits?
A:
Lambo doors come with all necessary hardware and hinges allowing you to bolt or weld on to your vehicle. Kits come with shocks that power your doors upward. Different brands have different mechanisms for opening the door, but all utilize a shock made to uphold the weight of your door. So right when you grab the handle of your door and open (unlatch) it, the door automatically goes upward since there's upward pressure being applied by the shocks that are installed with the kit.
See all 5 questions & answers