EXTERIOR
INTERIOR
LIGHTS
PERFORMANCE
SUSPENSION
BRAKES
DRIVETRAIN
AUDIO
WHEELS
GARAGE
AutoLoc Power Trunk / Hatch Kit 15lbs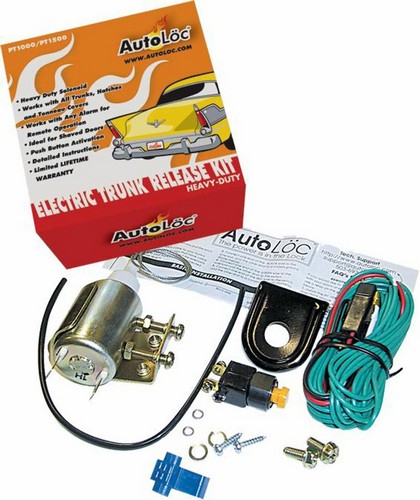 AutoLoc Power Trunk / Hatch Kit 15lbs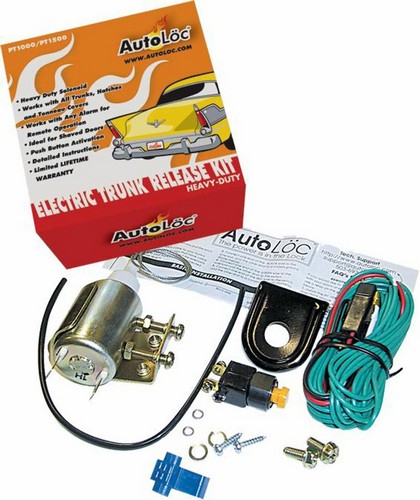 Fits On:

Description:
AutoLöc's exclusive PT 1500 Power Trunk Release Kit will convert any manual latch on any trunk, hatch, rear glass, or tonneau cover into a power latching system. The PT 1500 will work with all after-market alarms for remote operation. Each PT 1500 comes with an attractively styled activation button with steel bezel for mounting in your vehicle and features AutoLöc 15-pound solenoids, which are perfect for lighter applications such as trunk latches. The kit also includes hardware and connectors, wiring, adjustable bracket, pre-stretched stainless steel cable, and detailed instructions which ensure easy installation for even the "weekend" mechanic. Backed by AutoLöc's Limited Lifetime Warranty.

Diameter = 1-1/2 Diameter w/ Bracket = 2-3/4 Length = 4-1/4

Features:
Heavy Duty Solenoids
Pushbutton Activation
Ideal For All Trunks, Hatches, Rear Glass And Tonneau Covers
Works With Any Alarm For Remote Operation
Limited Lifetime Warranty
Autoloc is an established manufacturer that has a knack for developing creative new products. They were among the first to offer vertical door conversion kits and shaved door kits, to name a few.
Q: Why buy a carbon fiber trunk?
A: Carbon fiber trunks are a great buy if you want to enhance the appearance of your car and give it a unique, race look. Carbon fiber trunks are a relatively new modification option, and will truly make your car unique. Aside from the cosmetic upgrade they provide, they are a good buy if you're looking for a lightweight alternative from your heavy steel factory trunk.

Q: How do you install a carbon fiber trunk?
A: Carbon fiber trunks are usually OEM fit, which means for most you simply un-bolt your factory trunk and replace it with the new carbon fiber trunk using factory hinges. Also, keep in mind that you don't need to paint the carbon fiber trunk; it comes with a clear gelcoat finish that is exactly how you want it to look right when you receive it.