EXTERIOR
INTERIOR
LIGHTS
PERFORMANCE
SUSPENSION
BRAKES
DRIVETRAIN
AUDIO
WHEELS
GARAGE
AutoLoc 8 Function Keyless Entry (Blister)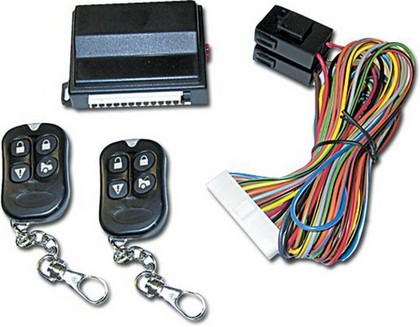 AutoLoc 8 Function Keyless Entry (Blister)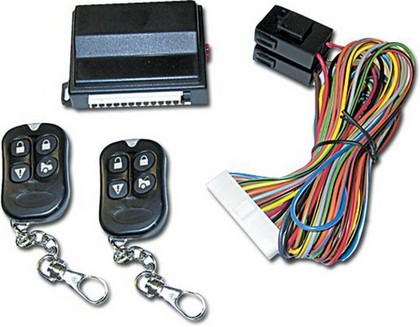 Fits On:

All Jeeps (Universal), All Vehicles (Universal)
Description:
KEYLESS ENTRY DONE RIGHT! The KL888 Keyless Entry Unit offers you a superior quality keyless entry unit at an affordable price. Packed full of features! The KL888 Keyless Entry Unit allows you to lock and unlock your doors and still have seven functions left over for any other power accessories... all by remote control! You can use these functions to control power windows, trunk, remote starts and much more!

- Independent 4 Button Remote: Push button 1,to lock your doors and button 2 to unlock your doors. Use button #4 & #3 to activate your accessory output (ie. trunk pop) and all other items. Independent buttons make the KL800 ideal for shaved door handle kits, and remote start units.

- Code Learning: Lose a remote? don't worry AutoLöc's KL800 can learn up to 4 different remotes. Each remote has its own coded frequency to ensure your vehicles protection.

- Parking Light Output: AutoLöc keyless entrys offer a built-in parking light output. This allows the unit to flash the parking lights once on lock and twice on unlock. This visual conformation ensures your vehicles safety.

- Starter Kill Output: In order to protect your vehicle when you lock your doors by remote the unit automatically cuts your ignition wire. In the event of a break in a car thief will not be able to start your vehicle! This unit also qualifies for car alarm insurance discounts from all major insurance agencies. In most cases this discount is around 5% to 20%!

Features:
Axess™ Compatible
8 Channels of Output Including Starter Kill and Trunk Pop
Code Rolling Technology
Code Learning Technology
Constant and Pulse Outputs
Parking Light Output
Made In The USA
Ignition Kill Output
Plug in Harness
Limited Lifetime Warranty
Autoloc is an established manufacturer that has a knack for developing creative new products. They were among the first to offer vertical door conversion kits and shaved door kits, to name a few.