EXTERIOR
INTERIOR
LIGHTS
PERFORMANCE
SUSPENSION
BRAKES
DRIVETRAIN
AUDIO
WHEELS
GARAGE
AutoLoc Frenched Headlight Kit W/o Trim Rings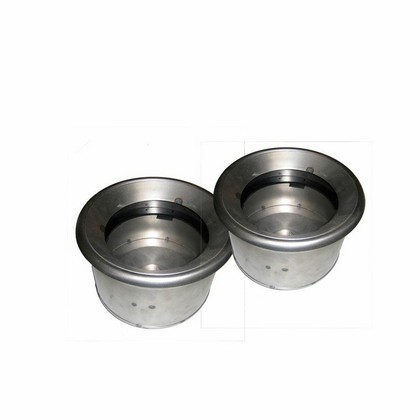 AutoLoc Frenched Headlight Kit W/o Trim Rings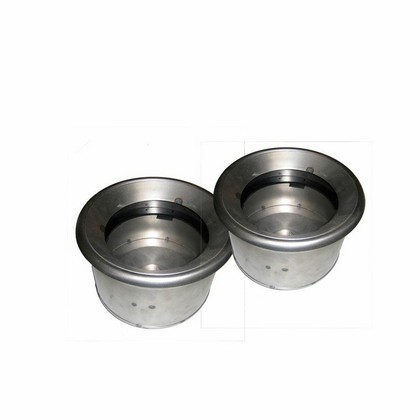 Video Description:


This episode of Andy's Auto Sport TV explains everything you need to know about headlights! We do installs in the video that include halo style headlights, LED headlights, and projector headlights.
Fits On:

Description:
Features:
Great for hot rods
Solid one-piece construction
Add a great effect to your headlights
Easy to install
Customize with a chrome trim ring
Autoloc is an established manufacturer that has a knack for developing creative new products. They were among the first to offer vertical door conversion kits and shaved door kits, to name a few.
Q: What exactly do the headlights come with?
A: All the headlights we sell are complete assemblies that come with the entire housing. Unless otherwise noted, they do not come with bulbs and wiring. You would use your factory bulbs and wiring. When you receive them in the mail from us, you take them out of the box, bolt them up, pop in your factory harness and bulb, and you can immediately turn on the new headlights. Headlights are certainly plug and play products.

Q: Are headlights sold in pairs?
A: All headlights shown on our site are sold in pairs unless otherwise noted on our site.

Q: If I buy headlights from Andy's Auto Sport, can I safely install an HID kit in them?
A: In general, it's perfectly safe to use HID lighting kits in pretty much any headlight housing so long as you use standard 35-watt HIDs. Most HID lights actually produce less heat than standard halogen lights, although the higher-wattage 55-watt HID kits do produce a bit more heat than the 35-watt versions. For that reason, we recommend sticking with 35-watt HID kits in aftermarket housings (and especially fog light housings) to stay on the safe side. All HID kits Andy's sells are 35-watt versions unless otherwise noted. Most instances of melted light housings that we have come across were due to improper seating of the bulb, so make sure that your bulbs are properly installed and sit flush with the mounting base on the housing.

Q: Are the lens covers available separately, or do I have to purchase a complete headlight/taillight?
A: Unfortunately, the lenses are not available separately.

Q: Can I install an HID kit into a projector headlight?
A: Yes, it is commonly accepted that 35-watt HID kits are perfectly safe for projector housings. However, 55-watt kits may produce too much heat and can potentially melt the housing. Also keep in mind that most projector headlights use H1, H4, or H11 bulbs, which may not be the same bulbs used in your original headlights. So make sure to verify the bulb type used in your projector headlights before ordering an HID kit for them.

Q: Why buy headlights?
A: We sell a variety of headlights, including factory replacement headlights and projector headlights. Projector headlights can really enhance the appearance of your car and help improve driving visibility at night. Your car will have a sleek, custom look to it at night as people see you projectors in their rear view mirrors. During the day, they also give your car a custom look since most projectors have a translucent lens as opposed to the opaque lens that most factory headlights have. The projector light itself also emits a brighter, more vibrant light than your factory headlights, so driving visibility at night will be improved.

Q: What are the different types of aftermarket headlights, and how do they differ?
A: Different housings are available, including black, chrome, and others. Also, some custom headlights are equipped with "angel-eyes" technology (also known as "halos"), where there are 'light rings' in the headlight that give a truly custom look to your car. One really recent trend by custom headlight manufacturers is to include LED lights along the perimeter of the headlight unit, which is a really slick cutting edge feature that's like putting on a light show in your headlight unit!

Q: How do you install headlights?
A: Headlights are manufactured to exact OEM specifications for easy installation, so you simply remove your factory headlights and bolt in your new projectors. Basic hand tools are required and installation can be completed in a matter of minutes.