EXTERIOR
INTERIOR
LIGHTS
PERFORMANCE
SUSPENSION
BRAKES
DRIVETRAIN
AUDIO
WHEELS
GARAGE
AutoLoc Flip Flop Trunk Conversion Kit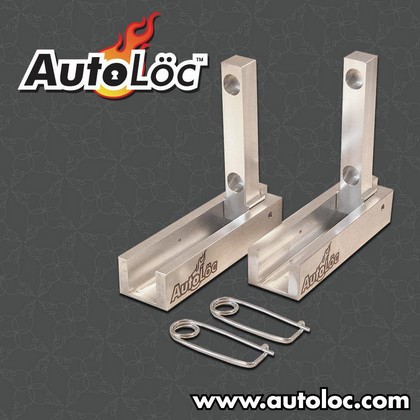 AutoLoc Flip Flop Trunk Conversion Kit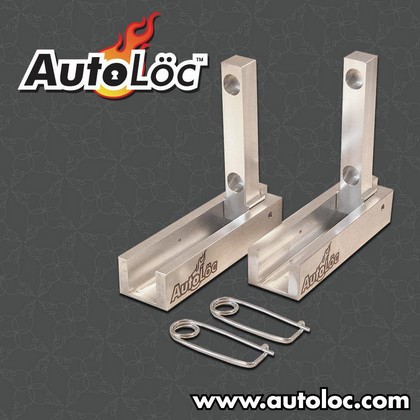 Fits On:

Description:
The Flip Flop Trunk Conversion Kit is a custom modification that takes no time at all! Give your car a trick look that will get attention where ever you go. Great for showing off sound systems, hydraulics or air suspension in your trunk!

Milled from heavy duty aluminum that resists rust and can be polished to a high luster. Aluminum body has pre-drilled, countersunk holes to clear trunk bolts. Also includes 2 spring loaded safety pins. Comes with detailed instructions. Universal kit designed for square shaft trunk arms.

This item is covered by one or more US & International Patents, and pending patents. US patent #7162775.

Features:
Aluminum Construction
Spring Loaded Safety Pins
Detailed Instructions
Universal Design
Patented Design
Autoloc is an established manufacturer that has a knack for developing creative new products. They were among the first to offer vertical door conversion kits and shaved door kits, to name a few.
Q: How do you install a carbon fiber trunk?
A: Carbon fiber trunks are usually OEM fit, which means for most you simply un-bolt your factory trunk and replace it with the new carbon fiber trunk using factory hinges. Also, keep in mind that you don't need to paint the carbon fiber trunk; it comes with a clear gelcoat finish that is exactly how you want it to look right when you receive it.

Q: Why buy a carbon fiber trunk?
A: Carbon fiber trunks are a great buy if you want to enhance the appearance of your car and give it a unique, race look. Carbon fiber trunks are a relatively new modification option, and will truly make your car unique. Aside from the cosmetic upgrade they provide, they are a good buy if you're looking for a lightweight alternative from your heavy steel factory trunk.