Ammco Stone Set 180 Grit For Ammco 3800 Cylinder Hone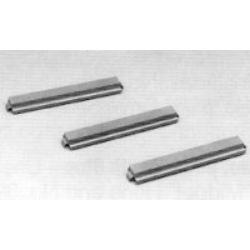 Fits On:

Description:
Features and Benefits:

•Replacement stone set for 3800
•Set of 3
•180 grit stonesPrecision engine work needs precision tools. Get the right grit stones for the appropriate surface finish to ensure proper ring seating. This stone set is used to remove metal with its fine abrasive grit in order to meet precise tolerances. When repairing a cylinder wall be sure to have these handy for smooth results.
Not able to find what you are looking for?

CAM CHECKEr W/ DIAL ENGINE BUILDING TOOLS 0-1.000" dial indicator Proform 66838
Proform 66766 Blue Adjustable Ring Compressor 4.000-4.090 Engine Building Tool