AEM Electronically Tuned Intake System (Polished)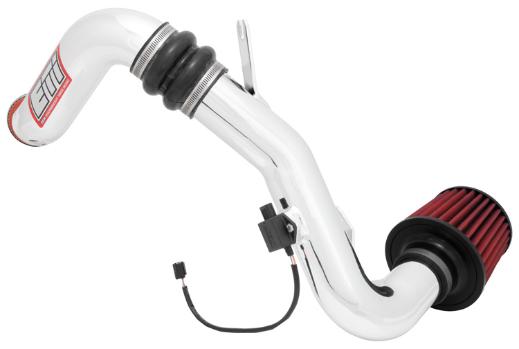 Video Description:


Explanation of the Difference Between Cold Air Intakes and Short Ram Intakes on Andy's Auto Sport TV

Video Description:


For California Residents: Andy's Auto Sport TV Explains Everything You Need to Know About CARB Certification

Video Description:


On this episode of Andy's Auto Sport TV, we explain all the basics about mass air flow sensors and what you need to know about them!
Fits On:

10-11 Toyota Corolla 1.8L L4
Description:
Product Style: AEM Cold Air Intake System
Estimated Horsepower Gain: 6.9 HP @ 5700 RPM
Replacement Filter: 21-202DK
Street Legal In All US States: No
Clamp Style: Regular
Intake Pipe Color / Finish: Polished
Color: Polished


For a limited time only, use this coupon code to get an extra 5% off on any AEM product we sell: ANDYSAEM

AEM pioneered the Cold Air induction system for sport compact cars. AEM's air induction systems create more power than any other systems of their kind. AEM original Cold Air and most Version2 (V2) induction systems relocate the filter outside of the engine compartment for a cooler intake charge, which creates more power. AEM's Short Ram systems are an economical under hood alternative to their Cold Air systems. Every AEM air induction system is individually tuned in length and diameter, and features the highest standards of construction. Every AEM air induction system is either C.A.R.B. exempt, or pending C.A.R.B. exemption (50-state legal).
Q: What do cold air intakes do? Why buy a cold air intake?
A: Cold air intakes bring more air into the engine, which creates more power during combustion. Cold air intakes will generally help with throttle response and higher power gains, adding a pleasing induction sound to your engine under acceleration. A cold air intake also significantly cleans up your under-hood appearance and makes it easier to see and access components of your engine bay.

Q: Do you have to buy an air filter if you're buying a cold air intake?
A: Cold air intakes are usually sold with all the components needed including the filter and all adapters.

Q: How do you install a cold air intake?
A: Cold air intakes are a true bolt-on application. The removal of your factory air box and resonator will be needed and the cold air intake installed in its place. Basic hand tools are needed, and the intake installs in minutes.

Q: What's the difference between a cold air intake and a short ram intake?
A: Cold air intakes are usually placed in the fender well area, which brings in a cooler charged air from beneath the car (outside of the engine bay), which is denser and therefore creates more power. The piping is a lot longer than a short ram which means the power gains are not seen until the mid to higher RPM band. A short ram intake is located inside the engine bay and creates power with better response times than a cold air, however the air is not as dense, which means that it doesn't make as much power in the upper RPM region and makes less power overall.

Q: Are cold air intakes offered for every vehicle?
A: Cold air intakes are not offered for every vehicle and are vehicle specific. There are no universal kits available on the market.


Not able to find what you are looking for?

Cold Air Intake Kit/Gray High Flow Filter For Mazda 06-09 MX-5 Miata NC MZR
Chevy trailblazer ss cold air intake
BoeschBuilt Cold Air Intake, BLACK (R53 MINI Cooper S)
Black Cold Air Ram Intake FITS Nissan 350z Z33 Infiniti G35 V35
AEM Cold Air Intake for 2014-2016 Forester XT +23HP!