EXTERIOR
INTERIOR
LIGHTS
PERFORMANCE
SUSPENSION
BRAKES
DRIVETRAIN
AUDIO
WHEELS
GARAGE
ACT Flywheel Kit - Flywheel W/Counterweight (2004-2010 Mazda RX-7)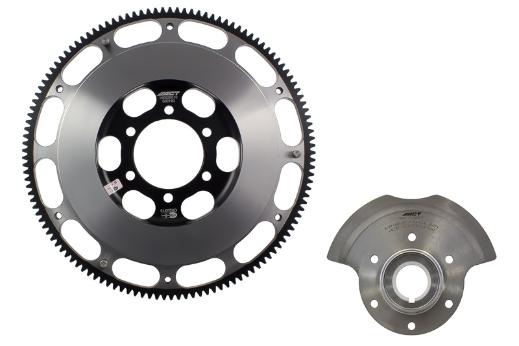 ACT Flywheel Kit - Flywheel W/Counterweight (2004-2010 Mazda RX-7)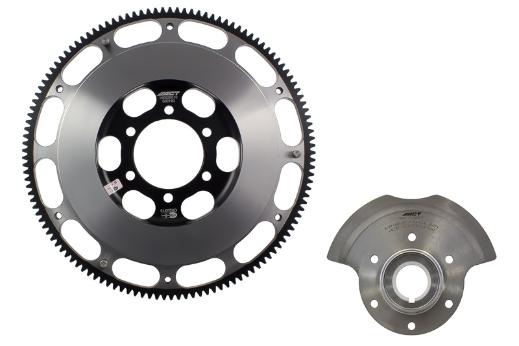 Fits On:

Description:
XACT flywheels for various Mazda RX7 and RX8 applications come complete with ACT's counterweight. The flywheel counterweight is required when installing the XACT flywheel on various Mazda RX7 and RX8 rotary applications.

Attributes:
• ACT heat treats the entire forging for strength and toughness, and induction hardens our ring gears for longest gear life
• Counter weight included to assure proper mounting and balance of flywheel
• ACT flywheels are lighter, stronger and safer than stock cast flywheels to meet the needs of both the enthusiast and hard core racer
• All flywheels are CNC machined and dynamically computer balanced for super smooth high RPM reliability
• XACT Flywheels are certified as meeting SFI Specification 1.1. XACT Flywheels are legal for competition in all racing organizations where SFI certification is required
After spending hundreds or thousands of dollars building that high-powered engine, you need a quality transmission set-up that can properly transfer that power into motion. A light-weight ACT flywheel is an excellent way to harness that horsepower.
Q: How do you install a flywheel?
A: We recommend professional installation since dropping the transmission or whole motor is usually needed. Once the transmission is off of the block, you can go ahead and remove your clutch setup and flywheel. Replace the factory flywheel with your aftermarket one, and re-install the clutch. (Buying a new clutch is a good idea at this point since it needs to be taken off anyway.)

Q: What does a flywheel do? Why buy a flywheel?
A: A flywheel is a component of your clutch assembly, and can make a huge difference in how your car responds when you press the gas pedal. Lightened flywheels are made out of aluminum or chromoly, which reduces the rotating mass by dramatically trimming weight as compared to your heavy factory OEM flywheel. Because the lighter flywheel has less inertia, the engine doesn't need that much torque (power) to spin the flywheel to reach the certain rpm. The result is your car's rpm will increase faster. Additionally, the reduced weight alone will give you a bump in power.