Griot's Garage 3' Blue Applicator Pads- Set Of 3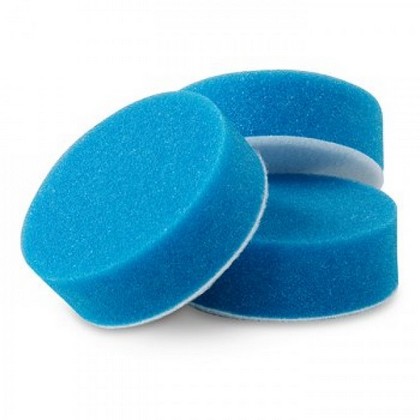 Description



Fits On:
Universal
About this Manufacturer:
Griot's Garage is a brand that is synonymous with obsession. The owner of the company is a self-professed car aficionado, who was shocked at the lack of quality detailing products for quality automobiles. Like the ambitious perfectionist he is, Mr. Griot decided to being making his own car-care products. Not every car junkie is willing to go to that sort of length. Mr. Griot is a true car-guy.

The reason Griot's Garage is so well-received amongst automotive enthusiasts is because they are constantly striving for improvement. Improvement is where they find endless amounts of inspiration and their quality is a fortunate byproduct. Griot's products will, when properly applied, make your car look "showroom ready".
About this Product:
Griot's Garage 3" Blue Applicator Pads- Set of 3Easily Apply Dressings To Almost Any Surface And Keep Your Fingers Clean3" Blue Applicator Pads are perfect for applying liquid, gel and cream dressings to your dash, tires, trim, weather stripping, vinyl, plastic and leather. They spread the product evenly to eliminate wasting product and ensure perfect application. Pads have a hook-and-loop back for use with our Palm Grip 3" Pad Holder for precise application and to help keep product off your hands. Rinse clean, wring out and reuse.

» SITE CENTERS



» LINKS



» POWERED BY









CURRENT VEHICLE
Pontiac